The Canadian Worker Co-op Federation's past president Mark Goldblatt died of an apparent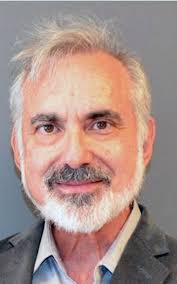 heart attack in 2015, a great loss to the Canadian co-op community. Thanks to Mark's bequest, however, his legacy lives on in the form of small grants, up to $1000, to help pay for arts and cultural projects to promote co-operatives, (preferably worker co-operatives).
The project must be youth-generated (individual or a group/organization) and take place within Canada during the year following the application deadline (between May 1 to April 30). Eligible projects include visual art, music, a video, theatre, a cultural event, etc. Go to http://canadianworker.coop/co-op-world-music-project/ for examples of projects involving video and music, especially projects 3 and 4, which were created by youth.
The deadline for application is March 22nd each year, and the successful applicant will be notified by April 30. CWCF will publicly share the project description, and eventually the project.
If you or your group is approved for support, we will provide a grant  for you to carry out the project as described, with up to $1000 awarded for the first place submission and up to $350 for the second place submission. The funds will be released 30-days after completion of the project, although an installment can be released for materials earlier upon provision of an invoice with receipts. Any significant changes to the project must get written approval by CWCF. A brief project report must be submitted within 30 days of the project end date.
This grant may be matched with other funding, but this is not a requirement (explain in the budget description). CWCF works with worker co-ops, and multi-stakeholder co-ops which have substantial worker control. Projects that incorporate worker co-operatives, co-operatives and community engagement may receive preference, but it is not a requirement.
We look forward to receiving your submission! If you have any questions about the application process or the form, please contact CWCF's Communications Manager, Kaye Grant, at communications@canadianworker.coop