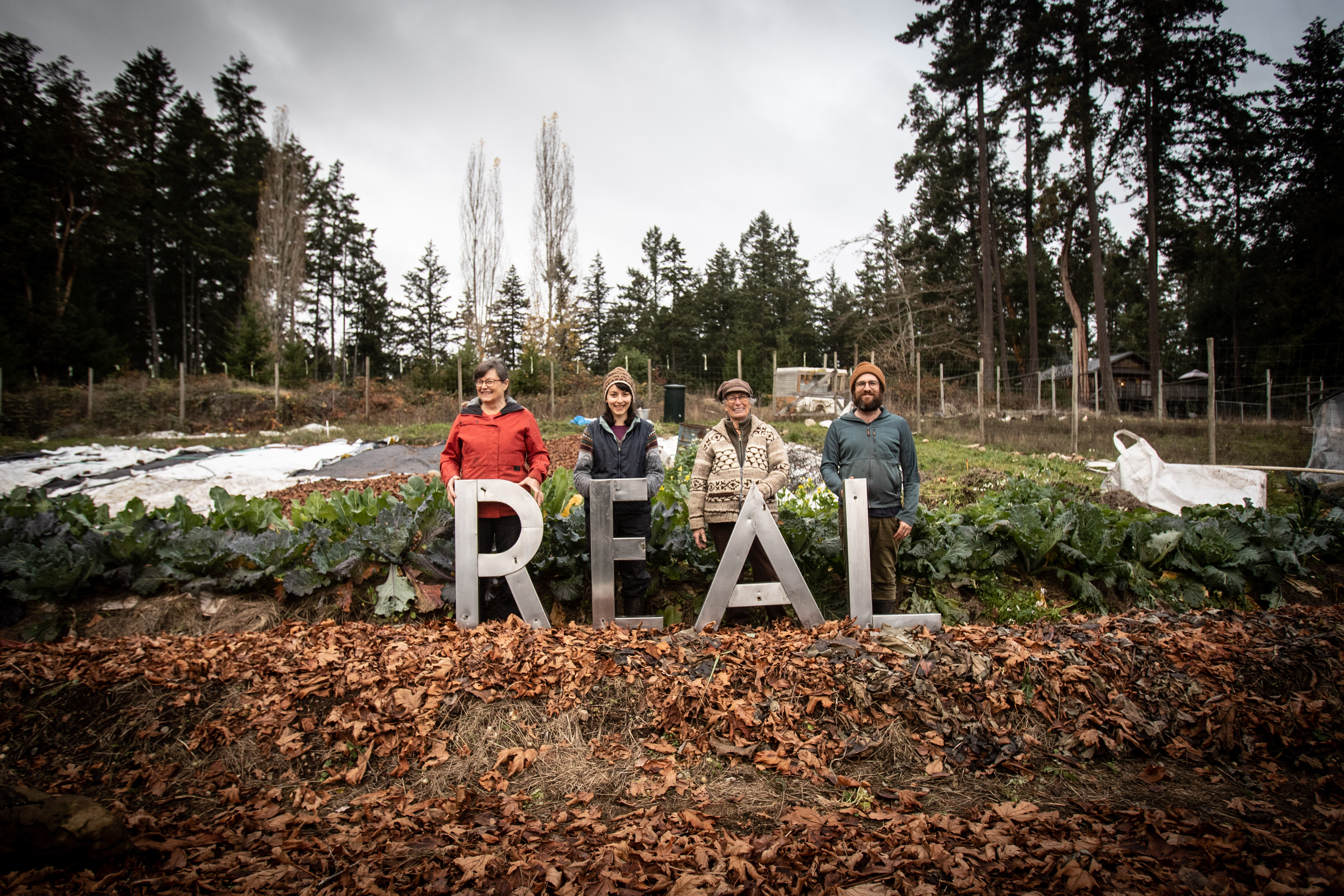 By Kenzie Love
It's often said that necessity is the mother of invention, and for Thetis Island Farm Co-operative, it's a pretty apt description. Located within BC's Gulf Islands, Thetis Island's roughly 380 residents also exist within something of a "food desert", lacking access to a grocery store. But with a recent influx of young families interested in farming, combined with experienced landowners willing to help, the desire to create a more resilient food security system was there.
"Young people especially I think feel like they can contribute to solutions with environmental challenges by growing food and localizing their food scene," says cofounder Elisabeth Bond. "So we got together and said 'well, how can we make more land available?'"
The result was the creation of a loose animal collective which allowed participants to be able to move animals as part of a rotational grazing system, giving entry-level farmers access to mentors and animals access to fresh tracts of land. After a couple of years of successful operations, the collective decided it was time to formalize the arrangement, and Thetis Island Farm Co-operative was born. The Co-op is a for-profit, multi-stakeholder, producers' co-op set up to create meaningful food-production and livelihood opportunities for Island residents and ensure greater food security by creating a market-hub for residents and visitors around food and community and well-being.
"The co-op model was a great fit for us," says Bond. "Many of the cooperative principles aligned with how we were already doing this as a community initiative, and I think there was a real desire to kind of have this democratic control over our food system here, and that we could create an antidote to the dependency that we had on having to rely on this corporate ferry system to get us to a grocery store and reliance on grocery stores in general."
The Co-op functions primarily by farmers working together to plan what and where things can be grown and who is willing to take on particular growing projects. All its products are compiled and offered to the community weekly through its year-round home delivery service and twice weekly seasonal farmers' market.  By working together, farmers can share  some common tasks, such as sales and marketing, while saving money by grouping up on bulk products and deliveries as well as working together when extra labour is required.
The Co-op has also established a worker member stakeholder group which has not been "activated" yet. Job creation is one of the Co-op's goals and some producer members may also become worker members if they become actively employed in one of the cooperative ventures, eg. value-added food production or retail sales. The Co-op has also set up a consumer group and will eventually invite the community to become supporter members by purchasing its products and sometimes volunteering for larger projects. 
Although there have been challenges, among them the inevitable disruptions caused by the pandemic, Bond says the Co-op's experience has nonetheless been very rewarding. The mutual support that's developed between veteran farmers and newcomers to farming has been a particular highlight.
"There are experienced farmers,  maybe they don't have the same energy and physical capabilities," she says, "and then you have these fledgling farmers that have all this ambition and energy, and the physical ability to do what it takes to farm, but they don't have all that knowledge and experience yet. So by co-operating and allowing them to share land, share resources, share knowledge, it seems like everybody can be more successful."