New Date: September 30, 2020, from 12 – 1p.m. ET
Register on Eventbrite (free for members, $20 for non-members)
Using illustrations from existing worker co-ops of various sizes and in various parts of Canada, Spain, and other countries, this webinar will look at why and how they relied on the Seven Co-operative Principles to get through difficult business and organizational challenges. This is not easy for worker co-operatives when they surrounded by a dominant culture, at least uninformed about co-operatives, and sometimes suspicious or even hostile towards them.
Presented by Eric Tusz-King, this webinar will lay the groundwork for a future upcoming CWCF webinar which will focus specially on employing democracy in a worker co-operative.
Presenter bio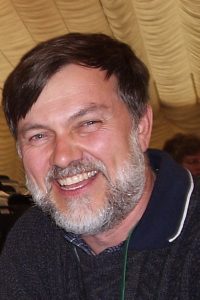 Eric Tusz-King is a member of Aster Environmental Services Co-operative in Sackville, New Brunswick. Previously Eric was a founding member and manager of EnerGreen Builders Co-operative that was created in 2006 to help homeowners to have energy efficient homes. He has initiated, encouraged and/or been a member of several different types of co-operatives. The most recent initiatives are Beauséjour Renewable Energy Co-operative, an investment co-operative in community solar and wind renewable energy projects and Open Sky Co-op, a solidarity co-op that provides residence, vocational and social support for people who face barriers due to mental health or social development. With Eric also being a diaconal minister in the United Church of Canada, he is quite comfortable with engaging in conversations with a theological or spiritual lens. Eric also works part-time as a co-operative developer with the Co-operative Enterprise Council of New Brunswick. Eric is the Course Director for the CoopZone co-operative developer education courses. He is currently the Canadian Worker Co-operatives Federation's Atlantic Board Director.