CWCF's conference Keynote on the Intersection of BIPOC Communities and the Solidarity Economy
November 17th, 2022
Vancouver, BC
This session included presentations from 3 dynamic speakers.
Dionne Co, Solid State Community Industries

Susanne Redekop, Freedom Dreams Co-operative Education

Juliet 'Kego Ume-Onyido, Black Women Professional Worker Co-op

Dionne Co, Solid State Community Industries
Dionne began with a discussion on solidarity economics as an alternative means of engaging in the economy; one that prioritizes the welfare of people and the planet instead of continuous capitalistic gain. She emphasized the need for mutual aid, democracy, and equity for a true solidarity economy. She then shared some background on Solid State, their cohorts, and the various services they help organizations to develop. Her organization is pro-immigrant, pro-refugee, anti-xenophobia, and anti-racist, and these values were decided on at the onset of the organization, given its location in Surrey, B.C. Due to its high immigrant and refugee population, Surrey has been stereotyped as a hub for gang violence, drugs, and crime. Dionne concluded the presentation by sharing her lived-experience of the solidarity economy from her home country, the Philippines. In low-income areas of the community, women would bake and sell mango cakes to earn funds. A single mom of 5 would sell the cakes and in turn the neighbours who buy these goods would supply her with the ingredients needed to make the cakes. This is how several earned their livelihoods, thanks to the power of collective mutual aid.
Susanna Redekop, Freedom Dreams Co-operative Education
Instead of introducing herself with academic or career credentials, she introduced herself as a mother of 3. She also shared other details of her life outside of work and education. This was truly reflective of her 12 years of experience in the co-op sector, since it revolves around the idea of viewing individuals as relational beings with lived experience; rather than solely as a financial resource. She then discussed how co-ops uplift a people's history. She also highlighted the origins of co-operative development in India, China, South Africa, and Indigenous South America.
Susanna shared that in the Indigenous communities of Turtle Island, "cultural patterns of economic co-operation were clearly ingrained in the fabric of every tribe" and further clarified that the values of economic co-operation and solidarity economics were never spearheaded by colonialists, but rather those whom they oppressed. We also learnt about the 5 principles of the solidarity economy:
Accountability and Relationship

Liberation Culture
Shared Resources & Shared Vision

Democracy & Process

Education & Leadership Development
and how to embody these in our organizational practices. The need for initiatives controlled by and for the people was also emphasized from the perspective of "Nothing about us. Without us".
Juliet 'Kego Ume-Onyido, Black Women Professional Worker (BWPW) Co-op
Juliet began with an introduction to her organization. She shared its guiding principles i.e. dignity, indigenous wisdom, people-centricity, etc., and why they were chosen. Juliet went on to discuss that BWPW co-op is based on research and evidence from the Intersectional Black Feminist Theory, developed by Funmilayo Ransome-Kuti, who was a Nigerian women's rights activist, educator, and political campaigner. But, amidst the great work that BWPW Co-op conducted in supporting women's financial liberation through business ventures, the navigation of systematic barriers, institutional racism, and structural inequalities proved a challenge for the tenacious group. She discussed these and other factors that BWPW Co-op had to overcome to establish their brands in both local and international markets. Although the theme of the event was " What does the Solidarity Economy have to offer BIPOC Communities', Juliet declared that the reality is in fact the opposite. Since BIPOC and other racialized groups have been practicing these models for centuries, she emphasized that the more accurate question is "What do BIPOC and other racialized groups have to offer the solidarity economy?"
Juliet proceeded with the presentation by highlighting the fact that strong affinity between equity-denied groups and the solidarity economy has always existed, given it is the model these groups have followed to build robust economic systems for their survival. In the pre-colonialist era, there existed entire African kingdoms operating based on the idea of socio-economic reciprocity and trust. African philosophies such as the Bantu idea of "Ubuntu" (I am because we are) and the Igbo expression "Onye Aghana Nwanne Ya" (which denotes the importance of community solidarity in not leaving anyone to suffer or be isolated) have influenced an economic modus operandi widely accepted in Africa for centuries. This is what we now know as the 'solidarity economy' or 'solidarity economics'. Juliet also made connections between these themes and the Indigenous idea of "Atautsikut"which means "leaving none behind" in Inuktitut.
Conclusions
The practices that the Solidarity Economy seeks to return to have their origins in the economic paradigms that Black, Indigenous, and other racialized communities have embraced from generation to generation.

Although not formally recognized as the 'Solidarity Economy' in that era, these core values continue to form the basis of what we now believe can restore justice, equity, diversity, and inclusion to our economy and community. To conclude, Juliet highlighted some areas in which Social Enterprises can improve to create communities of care, encourage consciousness, and inspire the courage to learn and un-learn.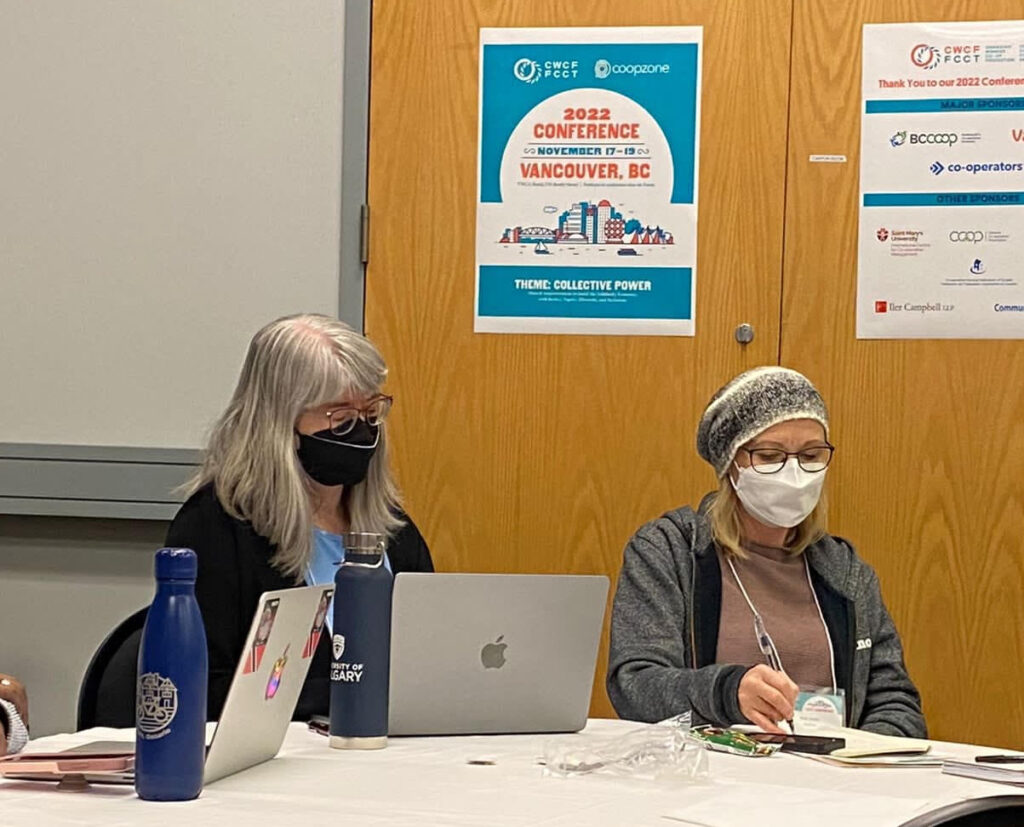 Find out:
What is a Social Purpose Organization?
What are some examples of business conversions/social acquisitions? 
How does a business conversion work? 
---