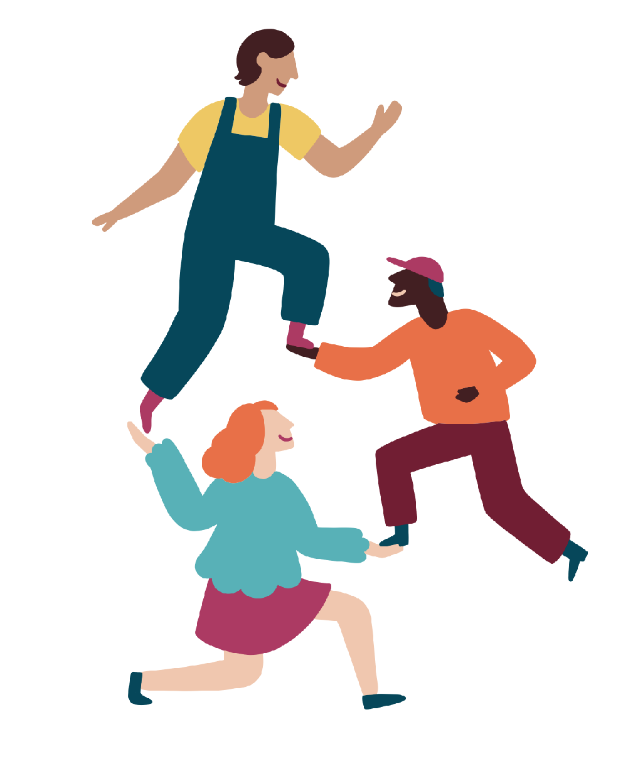 (Image developed by artist, Molly Graham for the Social Justice Co-operative of Newfoundland)
CWCF will be holding its 2021 Conference virtually this year, November 16-18. The theme will be "Building Better Together"/<<Constuire en mieux ensemble>>.
Worker co-operatives have demonstrated resilience and solidarity throughout the Covid19 pandemic, although many have faced significant challenges.  We will share particular strategies of worker co-ops in dealing with crisis such as the pandemic. Further, this theme will cover how communities would benefit from building more worker co-operatives, including through the lens of racial and economic justice and also in particular sectors such as elder and other social care, environmental sustainability, and beyond.  As always, there will be sessions on topics of practical interest for worker co-operators.