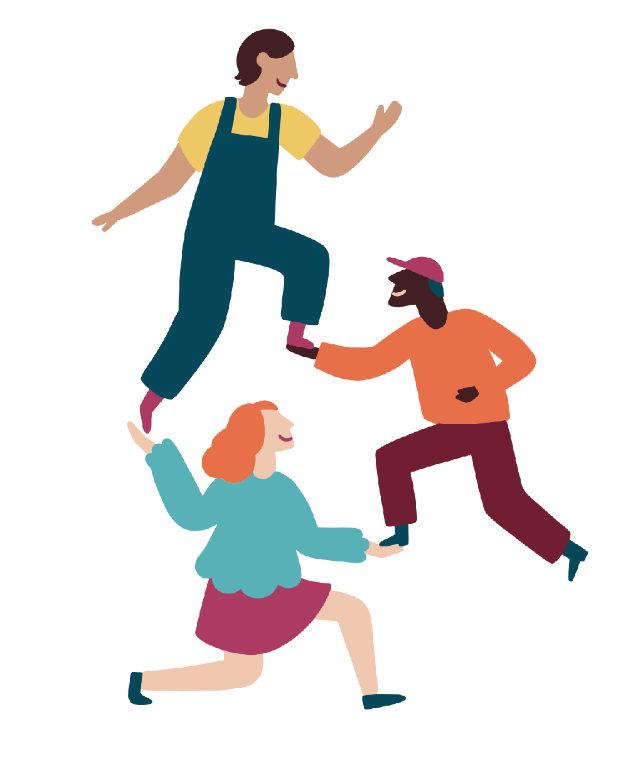 Day Two of CWCF's 2021 Conference will feature a session involving CWCF's Justice, Equity, Diversity, Decolonization, and Inclusion ("JEDDI") Committee, taking place Wednesday, November 17 from 12 – 1:30 pm Eastern Time (ET). The JEDDI Committee has met over the past several months to draft CWCF's Racial Justice Action Plan, passed by CWCF's Board in September 2021, and to prepare the JEDDI session at the 2021 Conference. The Conference session will build on anti-racism in worker co-ops, and will take the approach that a cultural shift is needed in the worker co-op movement.  We will hear from Lucenia Ortiz on Multicultural Health Brokers' Co-op intercultural competency training work, from Susanna Redekop about her work with Local Food and Farms Co-op, Freedom Dreams Education Co-op, and from Mike Degagne of Black River Co-op and LFFC on the need for a cultural shift.  
CWCF's Board President Reba Plummer will present the Racial Justice Action Plan. We are excited to formally launch this Action Plan and look forward to continuing this important work, in collaboration with BIPOC people (Black, Indigenous and other People of Colour) and organizations. We hope that as many people as possible can join us at this session.
CWCF's annual general meeting will then take place starting at 2:30 pm and running until 4 pm Eastern Time featuring the presentation of the annual reports, financial statements and budget, elections and resolutions, and the presentation of two awards, the Worker Co-op Merit Award to Eric Tusz-King and the Worker Co-op Best Practices Award to London Brewing Co-op. There will be brief presentations from Co-operators as well as Co-operatives and Mutuals Canada, and at least one rapid-fire, Ignite presentation by a group from CWCF's Worker Co-op Academy. Although only delegates may vote at the meeting, all Conference participants are welcome to attend; this article on CWCF and democratic member control explains why participation in the AGM is so important. To learn more about delegate eligibility, please see this link, and if you have any questions about it, please contact Executive Director, Hazel Corcoran.
In the evening, at 6 – 7:30 pm ET there is a workshop organized by Freedom Dreams Education Co-op which CWCF is promoting. Its topic is Nourishing Belonging: Forging Co-operation in Food and Farming. In their third workshop, Afri-Can FoodBasket founder and farmer Anan Lololi joins us for a look at how co-ops offer a sustainable approach for small-scale food and farm businesses. (Registration is separate and at this link.)