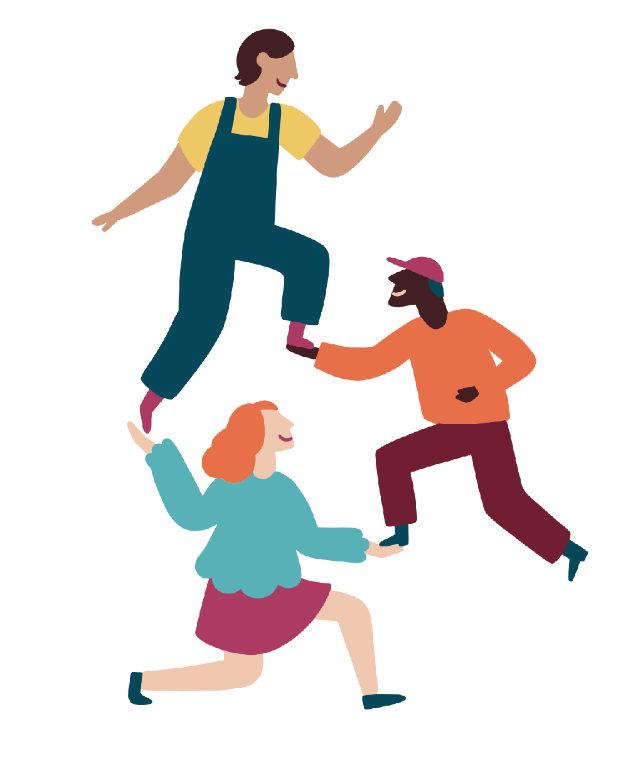 CWCF is excited to begin our bilingual 2021 Conference, Building Better Together, November 16 with a keynote panel and peer learning session.
The keynote panel will draw on the experience of members of Canada's worker co-op sector to explore what strategies worker co-ops have used to survive and thrive in the face of the pandemic and how worker co-ops can show the way in creating a brighter future for the post-pandemic world. Canada's worker co-ops, like all small businesses, were forced to change the ways they do business as a result of the pandemic, but in spite of the challenges, they also found opportunities to demonstrate their resilience by demonstrating flexibility, concern for community, and democratic worker control. Their behaviour in these ways offer lessons that can apply beyond the worker co-op sector, seizing the momentum that has gathered behind creating a better world rather than merely maintaining the pre-pandemic status quo.
Following the panel, Conference participants will have the opportunity to join in a facilitated peer learning session with breakout rooms, in which they will discuss the benefit worker co-ops can provide, how to attract talent to the worker co-op sector, and how to engage members in co-op governance. The pandemic may have provided new insights into some of these areas, and this will be part of the focus as well. Although these are peer learning sessions, there are no right or wrong answers to the questions at hand — in fact more questions may arise, which is fine.
The schedule for day one (November 16th) is: the keynote panel will take place at noon Eastern Time (ET), and the peer learning sessions at 2:30 pm ET, each for 90 minutes. The Conference will be bilingual, English-French. This is just day one of the Conference, so be prepared to learn and participate in more engaging activities over the following two days (details to come).