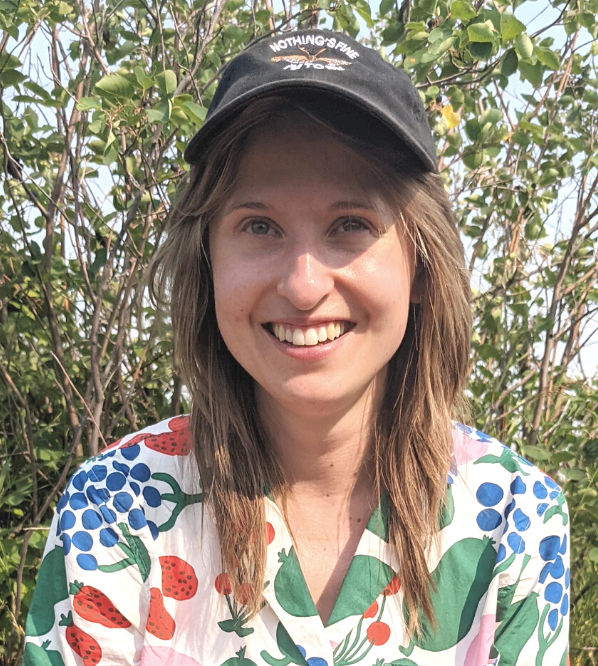 By Kenzie Love
CWCF is pleased to announce the hiring of Rebecca Smyth as our Executive Assistant. Based in Calgary and bilingual, Rebecca holds a Bachelor of Fine Arts in Textiles, and has had a varied career since, often working at museums and festivals, and most recently at a locally-owned grocery store.
"A lot of my career choices have been motivated by my interests and my values," she says. "The one thread that ties all my work together is I wanted to learn something, or it allows me to kind of leverage what I'm good at to build something cool."
Rebecca anticipates serving as "an extra set of hands" at CWCF, helping with a variety of tasks including planning the upcoming conference and AGM.  She believes her prior work experience in the arts nonprofit sector has prepared well for this role, as it also required her to dabble in a little bit of everything. She sees the Executive Assistant role as a chance to contribute her organizational skills to the worker co-op movement and learn more about this sector at a time when its values are particularly needed.
"CWCF is an organization that's already done so much to build awareness and community around a just economy," she says. "I see a really great opportunity to leverage my admin skills to make the work more impactful."
In her spare time, Rebecca enjoys spending time in her garden, going for hikes, and working on puzzles. Welcome, Rebecca!