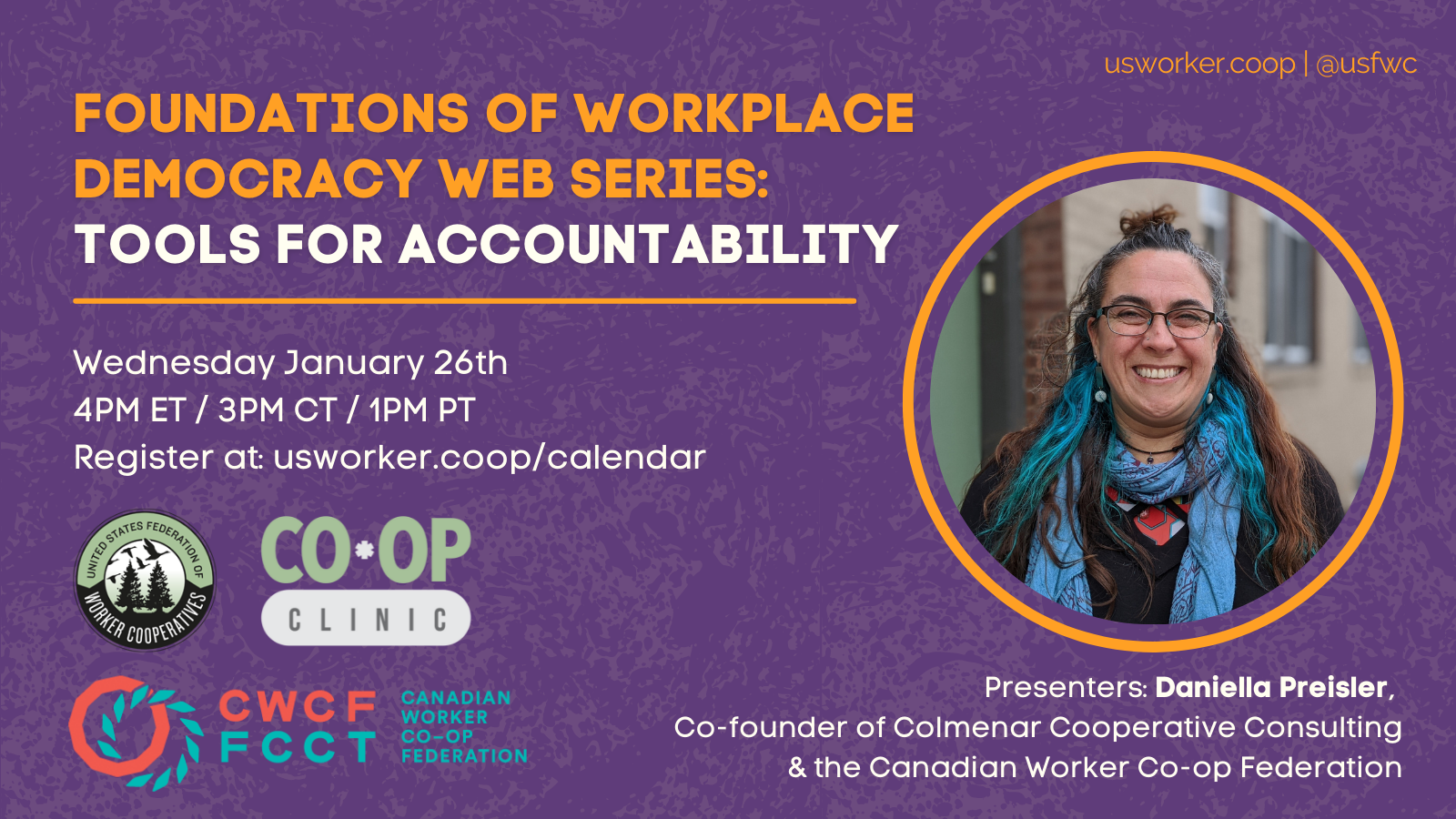 Foundations of Workplace Democracy Web Series: Tools for Accountability
January 26, 4 pm ET
Foundations of Workplace Democracy Web Series is back with new topics, presenters and resources for worker co-ops and democratic workplaces. Join the USFWC Co-op Clinic in partnership with the Canadian Worker Co-op Federation Wednesday, January 26th for a bilingual (English & Spanish)
webinar
on "Tools for accountability" where we'll be sharing practical tools and processes for accountability and transparency in the workplace.
Presenter Daniella Preisler, originally from Chile, brings extensive experience as a cooperative developer consultant, certified community coach, trainer and co-founder of Colmenar Cooperative Consulting.
Pilar G. de Boismenu from the Glitter Bean Cafe of Halifax will be a member of the worker co-op panel at this event.
Glitter Bean Cafe
 rose as an alternative to having to work in an unfair work environment. Workers who lost their jobs banded together and formed a worker-owned co-op to breathe life back into their much loved, cozy cafe. They remain unionized with SEIU 2, a victory won by cafe workers in 2013. They are working to create a community space that will provide a safer space for queer, two-spirit, and trans people in K'jipuktuk (Halifax).
Register for the webinar
here
.