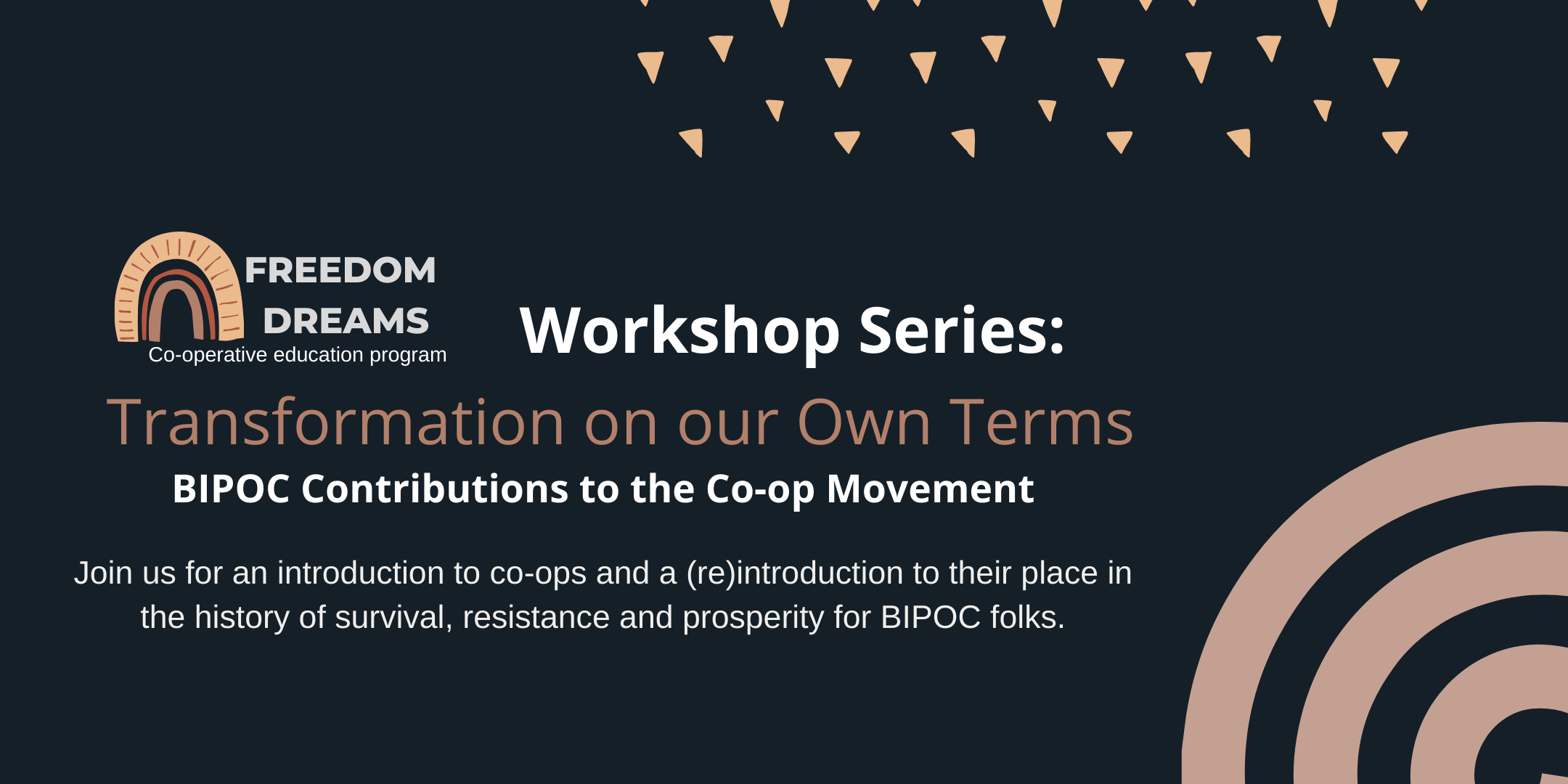 Freedom Dreams Workshop Series Episode 1 – Transformation on Our Own Terms: BIPOC-led Co-ops Then and Now
Freedom Dreams Co-operative Education is hosting a monthly webinar series exploring the co-operative movement through the multifaceted lens and experiences of Black, Indigenous and People of Colour.  Freedom Dreams Co-operative Education Program is an online and place-based workshop series that shares knowledge about co-operatives and the solidarity economy from a Black, Indigenous and Person of Colour (BIPOC) perspective.
As we 'build back better' in a post-COVID world, this webinar series demonstrates not only what's possible but what's necessary in order for BIPOC communities to take their power into their own hands regarding food sovereignty, social justice, economic self-determination and more.
This workshop series will focus on elevating how the work of BIPOC folk in the co-op movement has been and continues to be a necessary means of resistance & survival. This episode will feature guest speaker Susanna Redekop on Local Food and Farm Co-ops.
Sign up here: https://www.eventbrite.ca/e/freedom-dreams-co-operative-education-fall-workshop-series-tickets-166561936235