Worker Co-op Finance 101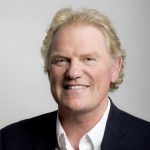 February 8 at 12pm ET
Many people feel intimidated by financial reports. However, without a thorough understanding of financial information, co-operative enterprises cannot succeed (whether for profit or not-for-profit). Worker co-op owners need to understand their co-op's financial statements and how their jobs contribute to the financial performance of their enterprise. This webinar will review the financial statements of a worker co-operative and provide important tools for understanding and using financial information.
Please note this webinar won't be recorded and slides will only be made available to participants.
Russ Christianson – Biography
For over three decades, Russ Christianson has been working with communities, co-operative enterprises, unions, environmental organizations and private businesses to meet their strategic goals and develop good governance practices. He has helped launch over two hundred co-operatives, with a seventy percent success rate (for which he gives the founders credit).
Russ is the creator of the Co-operative Sustainability Scorecard, and in 2003, he received the Co-operative Spirit Award for Outstanding Contribution to the Ontario Co-operative Association (OCA). He has volunteered on the OCA's Co-op Development Committee since the 1990s, he is co-chair of the Canadian Worker Co-op Federation's Business Succession Committee, and is the Treasurer of CoopZone.
As a volunteer in his own community of Campbellford, Russ was the founding President of the Aron Theatre Co-operative and the Campbellford Seymour Community Foundation. He is currently the Chair of the Northumberland County Food Policy Council.
Russ lives on a reforested farm with his partner, Heidi Schaeffer, just north of Campbellford, Ontario. He graduated from Queen's Commerce in 1981 and received a Masters of Industrial Relations from the University of Toronto in 1983.