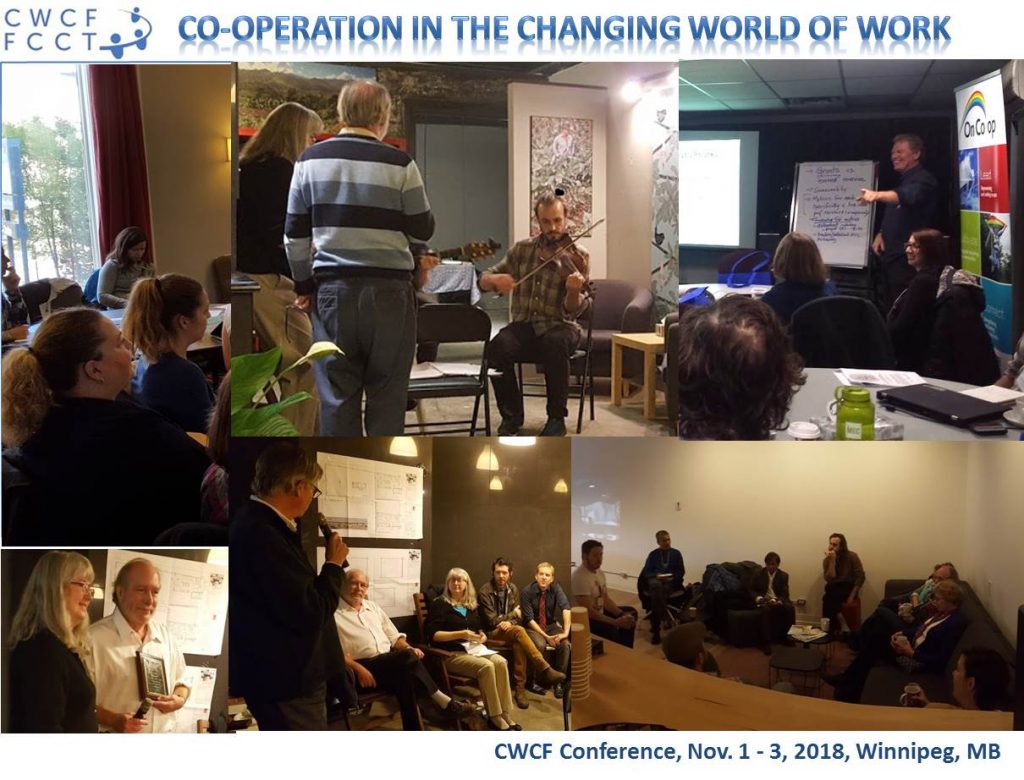 CONFERENCE of the Canadian Worker Co-op Federation and CoopZone
Theme: Co-operation in the Changing World of Work  
November 1 – 3, 2018, Winnipeg, Manitoba, Humphry Inn & Suites
Registration is now open. Click here to register.
Registration information is in this document: 
The draft conference program can be found here: 
Featuring Keynote speakers: Thursday evening, November 1, 2018
Rob Wesseling, President and CEO, The Co-operators
Molly McCracken, Director, Canadian Centre for Policy Alternatives, Manitoba Office
Confirmed Sponsors
Vancity Credit Union
Assiniboine Credit Union
The Co-operators 
Credit Union Central of Manitoba
Taylor McCaffery LLP
University of Winnipeg
Arctic Cooperative Limited
Ontario Co-op Association 
Winnipeg is a diverse multicultural city with a rich and varied history, and boasts exciting attractions and an arts and culture scene that bursts with talent and originality.