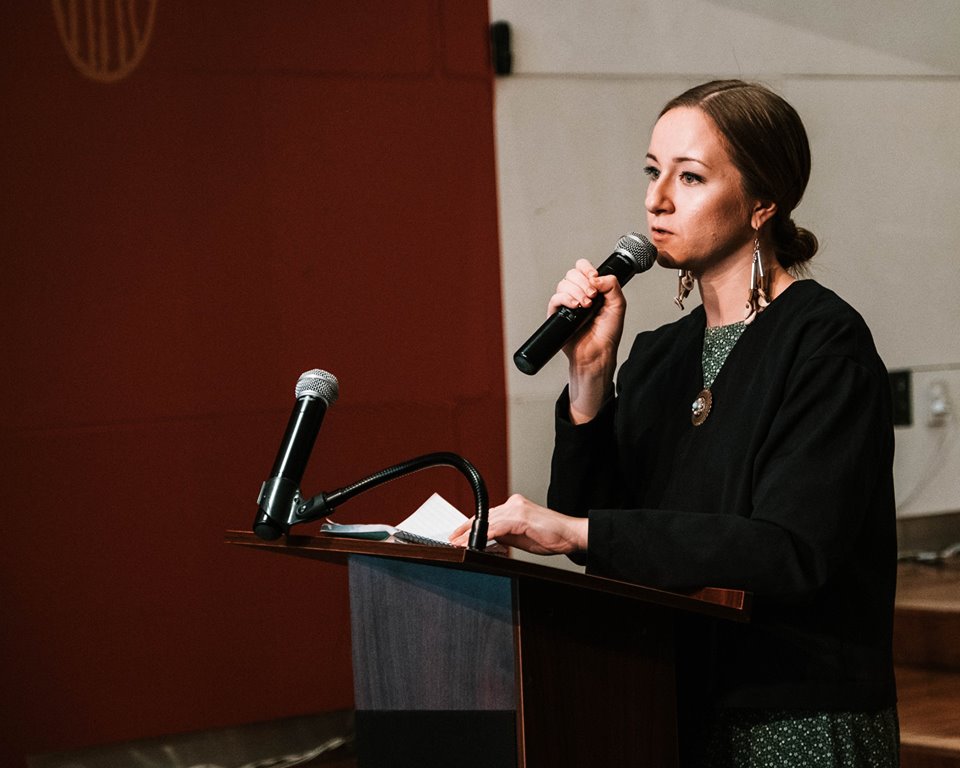 Hannah Katli'n Martin is a Mi'kmaw woman from the traditional, unceded territory of Taqamiju'jk (Tatamagouche, Nova Scotia) Mi'kma'ki (territory of the Mi'kmaq) and is a member of the Millbrook First Nation community.
Hannah is a recent graduate from the Honours Indigenous Studies program at McMaster University, and completed her degree as a 2015 Joyce/Crawford Loran Scholar. As an undergrad passionate about Indigenous community-building and reconciliation, Hannah chaired the Indigenous Health Movement (IHM) McMaster Chapter for two consecutive terms and served as president of the Cooperative of Indigenous Studies Students and Alumni from 2018-2019.
Hannah is a passionate advocate for cultural reclamation, justice, human rights and Mi'kmaq self-determination. She is a hand drummer, singer and practitioner of traditional knowledge whose determination comes from a deep love for her culture, family, community, ancestors, future children and the generations to come. In 2018, Hannah was recognized for her work when she received the Chief Noel Doucette Memorial Youth Achievement Award at the annual Treaty Day celebrations in Kjipuktuk (Halifax) Nova Scotia.
Additionally, Hannah is an active member of Breaking the Silence, through which she has supported the development of community relationships between the Maya Achi Indigenous community of Rabinal, Guatemala and her home communities of Tatamagouche and Millbrook. Hannah is also a dedicated member of Sustainable Northern Nova Scotia (SuNNS), an organization formed in resistance of a proposed gold-mine in Mi'kmaq Territory. Most recently, Hannah advocated for Mi'kmaq Rights in the House of Commons as a Daughter of the Vote.
Hannah will be delivering the keynote address for the conference on the evening of October 24, 2019, speaking on the issues of climate change and the challenges facing First Nations communities.