---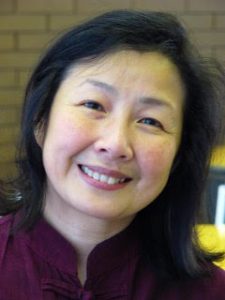 Yvonne Chiu was elected to CWCF's board of directors in November 2019. A founding member of Multicultural Health Brokers Co-op (MCHB) in Edmonton, she has served with MCHB since its establishment as a worker co-op in 1998.
Yvonne joined CWCF's board out of a desire to support its strategic priority of honouring diversity and inclusion, wanting to bring the perspective of the cultural minority population to CWCF. A grassroots community organizer, she feels she's benefited from learning the perspectives of other board members on what CWCF has been doing and where it's heading, while also being able to bring her own unique perspective to the table.
With the recession Canada is now facing, Yvonne believes CWCF has an opportunity to promote the co-operative principles and find creative solutions to the problems the pandemic has highlighted. She believes worker co-ops can play an important role in this, creating meaningful employment opportunities while also doing social good.
An artist, Yvonne used to create folk art in her spare time. However, she is continuing to fulfill this interest with worker co-ops, as she sees them as another opportunity for creating beauty.