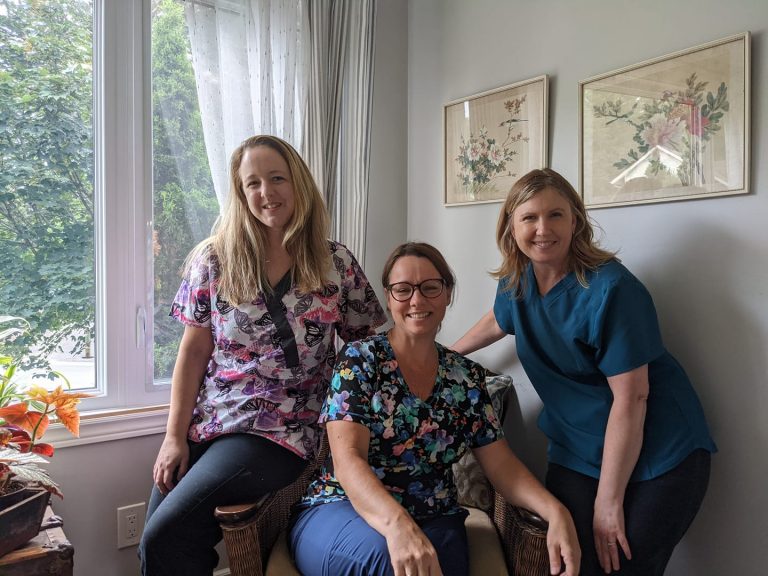 By Kenzie Love
Long before she even knew about worker co-ops, Danielle Turpin wanted to launch one.
After 16 years as a personal support worker, Turpin had had enough of the lack of autonomy, exploitative working conditions, and inadequate staffing that characterized much of the sector. She envisioned a different approach, one where staff and clients got the support and care they needed. And after some research, it became clear that that approach would be a worker co-op.
 "I realized that actually that's what I was wanting to do without really having a name for it," says Turpin.
Having firsthand experience with the exploitation suffered by workers in a sector whose members are mostly racialized women, Turpin and co-founders Amy Firlotte and Denise Armstrong were drawn to the worker co-op model by the presence of the co-op principles and the fact that it would give workers a real say over the terms of their employment. With the support of a technical assistance grant from CWCF that enabled her and the other co-founders to work with co-op developer Russ Christianson, the Home Care Workers' Co-operative was born, launching in June of last year and now serving the Peterborough and Durham regions of Ontario.
One year later, Turpin believes the Co-op's 15 personal support workers have filled a niche in the market as a worker co-op that's also a non-profit, something that attracts clients based on the organizational model alone. The workers who've joined since the founding have also come to realize that the Co-op isn't a typical workplace.
"I think the most rewarding part is knowing that when PSW's come to us that initially I think they might think that we are just another employer," she says, "until they're here for a little while, and they realize that okay, actually, they really do care. They do want our input."
But even a worker co-op still needs to attend to much of the same business as any other enterprise, something Turpin acknowledges presented a challenge at the outset. While most personal support workers are experienced in providing care, Turpin says, they're generally less knowledgeable when it comes to running a business. By taking courses on co-op governance and other areas, however, the Co-op has learned how to deal with many of the issues it initially faced.
"That was a really big learning curve for us to make sure that we're crossing our t's and dotting our i's and doing everything right," says Turpin, "and one of the common phrases we would say to ourselves a lot, is we don't know what we don't know. So you don't know the questions to ask. so we've had to do a fair amount of learning."
Member education and engagement will remain a focus for the Co-op in the coming years, as it expands with a planned move into Toronto. Turpin also hopes to continue providing support to others looking to launch a similar venture.
"I'm certainly not the first person who's had this vision, or this idea," she says, "so working towards making things a little bit easier for others to start this has been really valuable. and really rewarding as well, to know that there's a lot of people out there who are interested in doing the same thing."
Mainstream media are picking up their story.  Check out this article,  this article, and this story on CBC Radio's The Current.