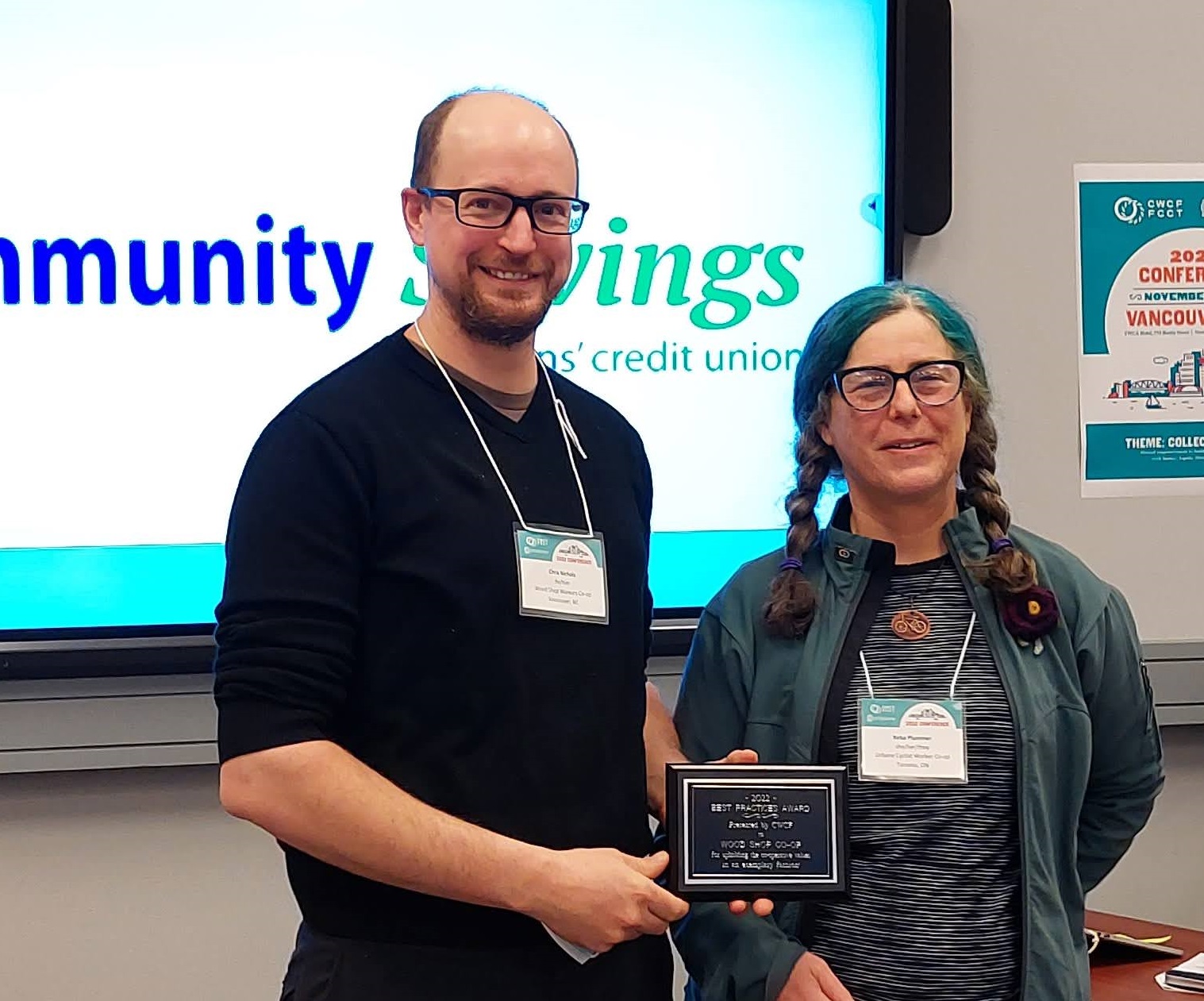 CWCF's Worker Co-op Best Practices Award is presented by the board to to a worker co-operative which has demonstrated best practices in governance and/or operations, including in upholding the values and principles of the co-operative movement within their co-operative, and has shared, or is willing to share their experience and learnings with other worker co-operatives in Canada.
This year, the award went to
Wood Shop Workers' Co-op
for their supportive employment practices, provision of meaningful employment, and their desire to achieve social and economic justice particularly for the most marginalized.
At Wood Shop the members are very proud of their supportive employment practices and believe them to be an extension of their primary mandate for meaningful employment, coupled with their desire to achieve the ends of social and economic justice, particularly for the most marginalized in society. They do this by fostering a culture of inclusion, not just for those with commonly understood barriers to employment, but for all workers.
Some of their best practices include tiered levels of employment, flexible work times, and having many partner organizations that hold them accountable and deepen their resolve.
Congratulations Wood Shop on a well-deserved honour!