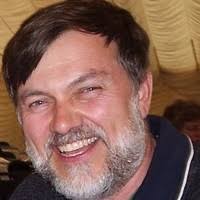 On October 15, 2011 there was a workshop at the North American Worker Co-operative Conference in Quebec City titled 'Generational Change in a Worker Co-op' hosted by
EnerGreen Builders
' Eric Tusz-King (pictured) and
CICOPA
's Bruno Roelants.
The following are notes taken by Eric Tusz-King, Member of EnerGreen Builders Co-operative, Sackville, New Brunswick.
Relationships are complex:
People are individuals with different experiences and gifts and concerns
People are the products of their generation and there are characteristics of different generations
Not all people of a generation are similar any more than individuals are similar
In the past it was about young and old and the old had experienced the same things as the younger generation. This is still true, but there are also differences in generational assumptions about life and work.
Commitment to work
Long term
At work
Accountability to others
Commitment to a cause
Commitment to family
Assumptions about roles and standards
Positive:
Mentoring in carpentry and customer relations
Dealing with conflict
Seeing the complexity of situations
Having the new perspectives from younger generations
types of values – idealistic stretched the older generations who are either cynical or tired
Negative:
Tension with impatience of the differences
Reckless vs. cautious
Practical vs. adventuresome
Dialogue and conversation with respect
Respect for each other
Respect the value of diversity
Get the assumptions into open – for clarification