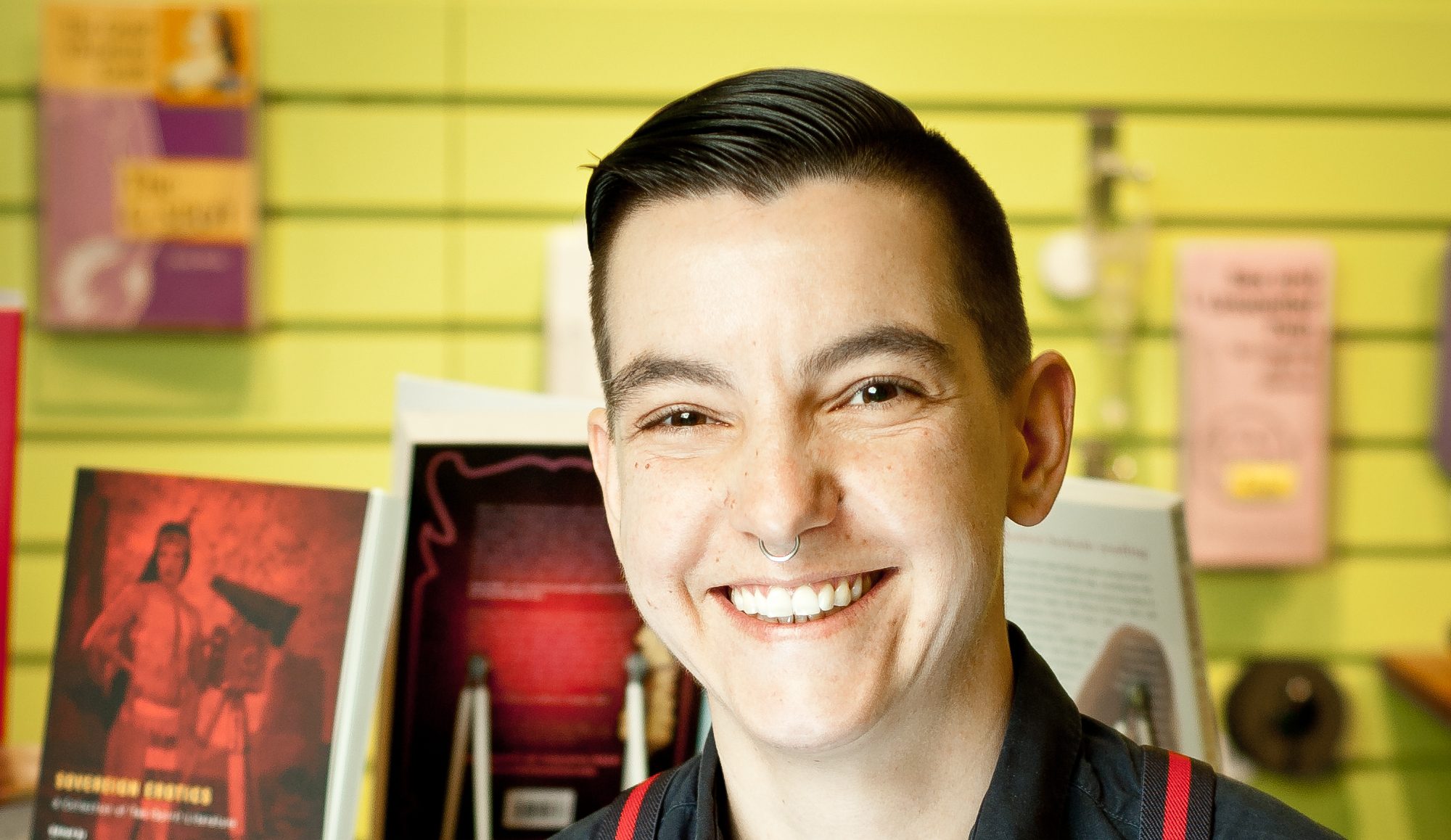 By Kenzie Love
Come As You Are (CAYA) opened in 1997 with a mission: to provide Toronto with an ethical, feminist, sex-positive sex shop. Inspired by San Francisco's Good Vibrations, which at the time was a worker co-op, CAYA's founders had all previously worked in the industry as sex educators, retailers, or as manufacturers of related products. 
None of the founders had worker co-op experience. They did, however, feel it was important for the shop to reflect a diverse set of sexualities, orientations, and life experiences to better reflect the communities it would serve. Further, they believed traditional sex toy retailers were so fixated on profits that they often stocked products that were poorly made, toxic, and often harmful for the users. By being a worker co-op, they could focus on the customer experience and not just on making sales.
But the rewards of CAYA's being a worker co-op haven't just been reaped by its customers. Jack Lamon, one of the co-op's current members, says the worker co-op model has offered him an experience he could never have had otherwise. 
"There is a particular magic in forming a co-operative," he says, "that you can bring together individuals who have little power or capital and make something that is greater than the sum of its parts is a beautiful thing."
Lamon acknowledges that despite the attractions of a worker co-op, there are drawbacks as well. CAYA can only offer limited opportunities for advancement, and long-term employment at CAYA isn't as financially attractive as its members would like it to be. But for him at least, it's a tradeoff he's been happy to make.
"I know I would make more money working elsewhere," he says, "but because I find the work gratifying and have such a deep appreciation for the co-op model, it is worth the financial sacrifice."
CAYA has had to make sacrifices of its own over the years, such as closing its bricks and mortar shop in favour of online-only retailing when its rent increased significantly in 2016. The change was positive in some ways, Lamon says, as it allowed the members to dedicate more time to customer service that would otherwise have gone to upkeep of the physical shop. But they also felt a sense of loss in no longer being able to make in person connections, which is why CAYA will be reopening its shop in Toronto's Kensington Market this fall.
"Many of our customers, friends, and fans felt that the bricks and mortar shop was more of a community space than a retail store, and used it to access resources well beyond the products we stocked," Lamon says. "We felt that a lot of the meaningfulness of the work we do was lost when we closed the shop, and frankly, we miss the intimacy of in-person conversations. In our industry, being able to touch and feel the products in person is so helpful and important."
CAYA may be the world's only worker co-op sex shop. But as in any industry, at least in the worker co-op sector, Lamon believes that forming positive relationships between members is at the heart of success. 
"It is important to have a great personal and working relationship with the members you work with every day," he says. In some ways, forming a co-operative is a bit like marriage – it is an economic union, but it is also an emotional relationship. It is imperative that your values and expectations are aligned because your livelihood and everyday enjoyment of work is so dependent on each other."