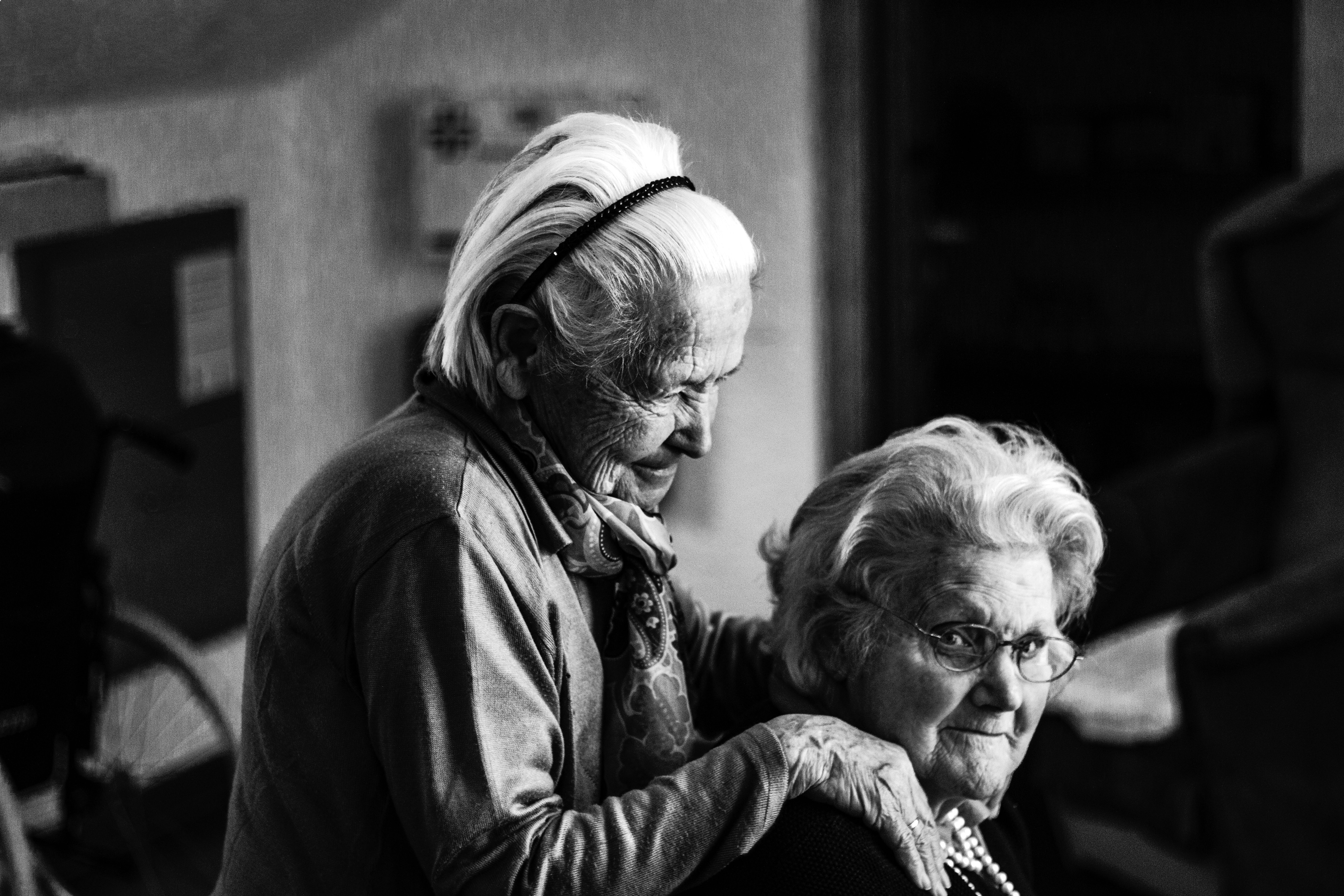 By Kenzie Love
The Covid-19 pandemic has had a severe impact on both residential care facilities, private or government-run long-term care homes for seniors, and home care, personal support workers who provide services such as cooking, cleaning, and bathing to seniors and people with disabilities who are living on their own. The pandemic has affected both care recipients and those who care for them, both groups that are already often marginalized. There are arguments on the need for a new, improved approach, if not unanimity on what that approach should be. But the co-op model may offer a way forward, one that could better serve both the seniors or people with disabilities receiving care, and the workers providing it, often women and people of colour.
John Richmond is a member of the Sunshine Coast Alliance for Seniors' Care Co-op (SCASCC), a grassroots group of individuals and organizations working together to build a multi-stakeholder model of co-operative care for seniors on BC's Sunshine Coast. Most of the organization's members, Richmond says, are seniors or caregivers who've found both the traditional corporate and government-run models for seniors care inadequate and believe the co-op model offers a better way.
"Their motivation is the feeling that both the private sector and the government sector and the nonprofit sector do not put seniors first in the equation when it comes to seniors' care," he says. "There are always other priorities that seem to take precedence, and other groups that take precedence."
Richmond believes that private care is ultimately driven by the desire to make profits, while bureaucrats wield too much influence over care in government-run facilities. Many frontline employees in seniors' care, meanwhile, often seem to take a backseat to other interests, earning low wages while facing difficult and sometimes dangerous working conditions. Providing democratic control over their workplace is another argument Richmond sees in favour of the co-op model.
"Workers who have an actual stake in senior care would be better motivated to provide better care, and would be more engaged in caregiving," he says.
This is the philosophy of Co-operative Home Care Associates, the largest worker co-op in the US, has provided employment for over 2000 members despite significant challenges. Its success may offer a roadmap for others to follow, particularly with increased attention on homecare as a superior alternative to residential care.
"I think if we do the home care thing properly, it will reduce the pressure for residential care," says Vanessa Hammond, former chair of the Health Care Co-op Federation of Canada, "and however you look at it, residential care is not as good as people being able to stay in their own home and having their familiar environment and at much less cost than residential care."
Whether in-home care or residential care, worker co-ops and multi-stakeholder co-op amplify the fact that quality of care and quality of work are linked, and that the more broadly this is recognized, the better off everyone will be.