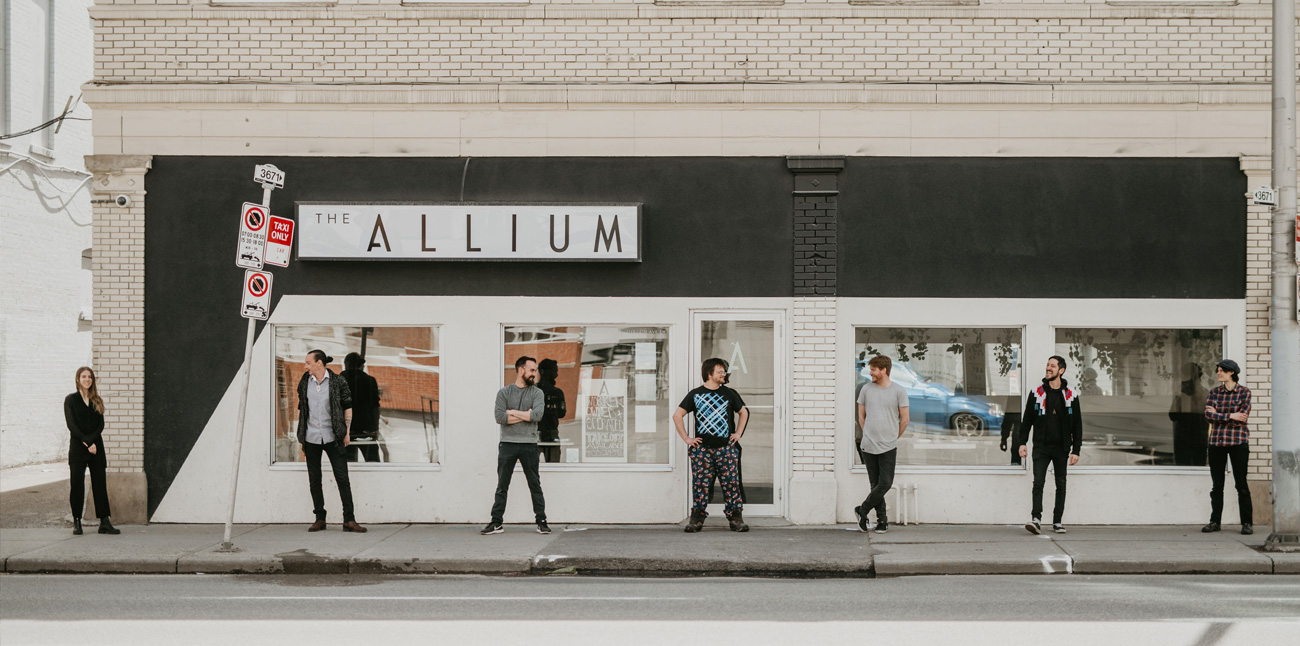 By Kenzie Love
Adopted in 1995, the seventh co-op principle, concern for community, may be the most recent addition to the list, but in some ways it is the foundation on which the other six principles are built. England's Rochdale Pioneers, originators of the modern principles, may not have explicitly included concern for community in their list, but its importance was evident in their values. They were seeking not just to provide goods and services, but to improve the lives and livelihoods of their members. 
Back in 1844, the idea of a business committing to demonstrate concern for its community may have seemed bold. By 1995, this wasn't necessarily the case, with the idea of "corporate social responsibility" having long since taken hold in many traditional businesses. But taking a closer look at how the seventh principle informs worker co-ops' operations reveals that, for this sector of the co-op economy at least, it remains a core value and not merely a marketing tool.
At the most basic level, worker co-ops demonstrate concern for community because they are owned and operated by workers. In contrast to shareholders or CEOs who may not live in the same city or even the same country, it's in worker co-op members' interests to show concern for community because it's where they live, work, and play.
Jared Blustein of Calgary's The Allium restaurant confirms that concern for community plays a central role in the restaurant's operations. One of the main ways it manifests is that the Co-op works with community farmers and suppliers, rather than the big corporate providers traditional restaurants often rely on, to feed its customers. In turn, customers can better know the provenance of their food, and the local suppliers and their communities are strengthened by having a source for their goods.
Blustein acknowledges that adhering to this principle sometimes comes at a cost, such as having to pay more for produce from a certain supplier when a cheaper alternative is available. But concern for community, he believes, requires looking beyond the bottom line.
"Unlike a more traditional capitalist enterprise, like a traditional restaurant that has a base economic consideration at the core of all their decisions, we make decisions beyond our monetary, fiscal needs," he says. "We look beyond just economic considerations."
But worker co-ops are also inclined to look not just beyond their space but beyond their times as well. As the ICA's guidance notes for the seventh principle point out, "this principle embraces within it the co-operative movement's concern for, and a commitment to work for sustainable economic, environmental and social development that benefits communities as well as a co-operative's own members." Environmental sustainability is a focus of many Canadian worker co-ops, and Yvonne Chiu of Edmonton's Multicultural Health Brokers (MCHB), points to the importance of sustainable social development to worker co-ops as well.
"Core to co-ops is the notion of sustainable community development," she says. "It's not just for a small group of us, or individuals, or even this moment in time to have the best profit for us.  It's about us transcending time, transcending the small group that are actively engaged. It's for all of us."
Indeed, while MCHB focuses on supporting 30 different ethnocultural communities in Edmonton, Chiu believes that the co-op showing concern for these communities benefits not just them but the wider society as well.
"If our communities are doing well, we could be sharing our cultural wealth and our strengths and our assets with everybody," she says. "The economic and social wellbeing will rise when the most marginalized are fully engaged according to their strengths."
The co-op principles have changed before and will no doubt change again: the co-op identity, including the principles, will be the focus of the 33rd World Co-operative Congress in Seoul later this year. But however it is spelled out, worker co-ops appear sure to continue demonstrating concern for their communities.