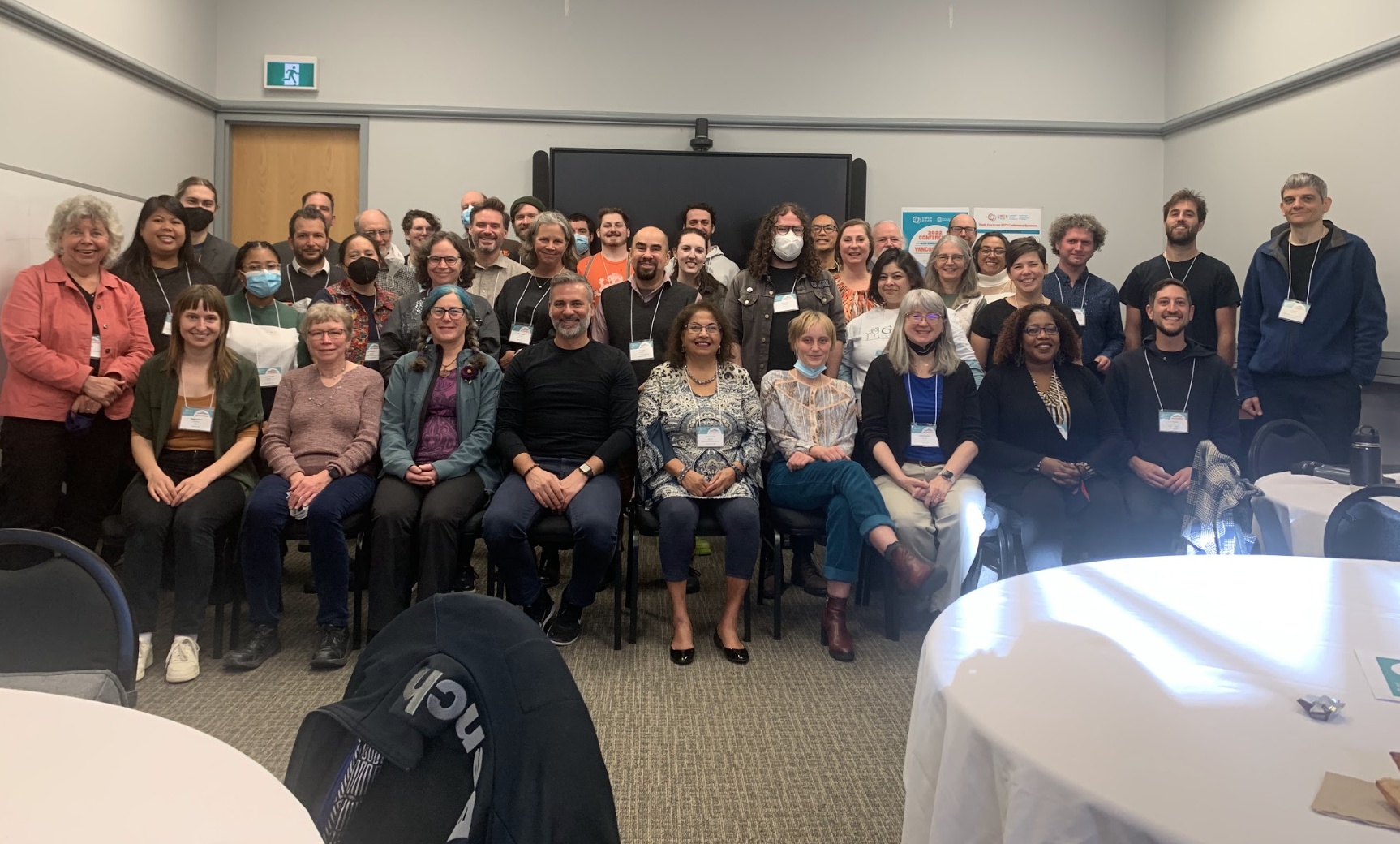 By Kenzie Love
Note that the available Conference presentations can be found at this link.  
CWCF was excited to hold our first in-person Conference since 2019 from November 17-19 in Vancouver, BC. We were fortunate to have a beautiful setting, great weather, and most importantly, the chance to connect after so long apart. Although the location of this year's Conference was no doubt a draw for many who attended, as one participant commented: "I realized that even though I live in a small non-cooperative town, wherever community meets is where the magic happens!"
A challenge and an opportunity which has become increasingly clear is that Canada's worker co-op movement needs to become more diverse and inclusive. We were pleased to report on what we've achieved on this front in recent months through our JEDI (Justice, Equity, Diversity, and Inclusion) Committee, racial justice grants and bursaries, BIPOC board advisors, and more. We also had the opportunity to hear more about the considerable work we still have to do, notably through our Forum on Indigenous Perspectives on the Solidarity Economy and our Keynote Forum on what BIPOC communities and the solidarity economy offer to each other. 
As Reba Plummer, our board President, observed during her remarks at the AGM: 
"As we strive for racial justice in the worker co-op world, we understand that to include everyone from youth to indigenous from BIPOC to LGBT2S folks means that we have to meet people on their terms and not just assume that we are welcoming because we think we are. We have to ask what we can learn from equity denied groups, not what we can teach them. And we have a lot to learn."
There was indeed a lot of learning that took place throughout the Conference: from the Forums to workshops on topics ranging from Living Solidarity Economy Principles to Worker Co-op Trade Union Collaborations to the two all-day Intensives. The need for greater collaboration within the solidarity economy was a clear theme that ran through the entire Conference. It's clear that only by working together will we build our collective power.
Of course as is sometimes said, participating in the worker co-op movement offers opportunities being not only stronger together but also "funner together", and there was fun to be had at the Conference as well. The Friday evening party at Wood Shop was a great opportunity to celebrate their deservedly receiving the Worker Co-op Best Practices Award, and to learn about their innovative use of the workspace they share. There were also lots of opportunities for informal socialization over the two and a half days, perhaps even more so than in years past. 
As one participant commented: "I loved the size of the conference; it seemed that more people felt empowered to meet others in this smaller, intimate group and I truly appreciated that. This was a magical group who came together with the best possible intentions and I think you need to bottle it up and serve it out to others attempting to put a conference together."
We will certainly be taking the learnings from this Conference to our Conference next year, tentatively scheduled for November 16-18 in Quebec City, including how we can best offer hybrid events. And celebratory though it was, the Conference did not gloss over the challenges facing the worker co-op movement. But there is plenty of cause for hope as well. In the words of one Conference attendee: "As a new member of a newly developed/converted workers co-op, the conference was very inspiring, informative and heart opening. It solidified my reasons to be part of a workers co-op. Seeing how much everyone cared to make a difference in the world, cared and lifted each person up, was incredible. I am excited to be part of this community going forward!"