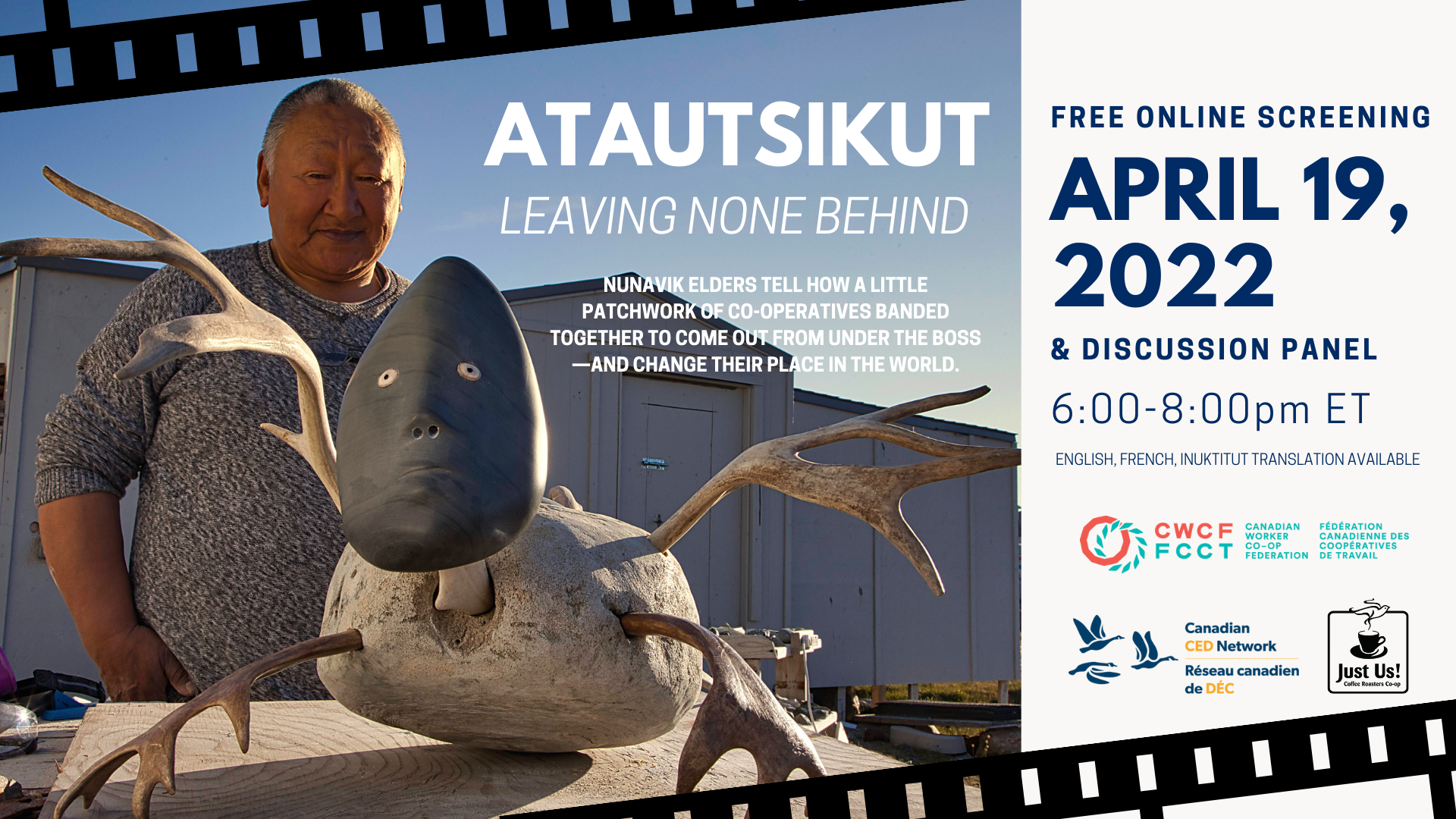 CWCF, in partnership with Just Us! Coffee and CCEDNet, hosted a successful screening of director John Houston's 60-minute film Atautsikut/Leaving None Behind on April 19. Through interviews with elders, the film chronicles how the Inuit and Cree of Nunavik (northern Quebec) banded together to create a co-operative federation that allowed them to break free from the control of "the boss" (the Hudson's Bay company"). In the words of CWCF Executive Director, Hazel Corcoran, Atautsikut "tells a story of great hope in the face of exploitation, at a time when such hope is sorely needed."
Following the screening, participants engaged in a question and answer session with Houston and Sokchiveneath Taing Chhoan, senior manager of Socio-Economic Development at the Fédération des coopératives du Nouveau-Québec (FCNQ). Participants echoed the sense that the film had been inspirational, and expressed the desire to learn more from the co-ops featured in the film. As Corcoran observed, "our movement needs what they're doing." Two lucky participants also shared in a raffle prize, a collection of Houston's previous films on DVD.
To ensure the widest possible audience for this great film, CWCF is pleased to share the password for the link to anyone who might be interested in watching it before the end of the month. Please contact CWCF's Communications and Member Services Manager, Kaye Grant, at communications@canadianworker.coop, for this information.