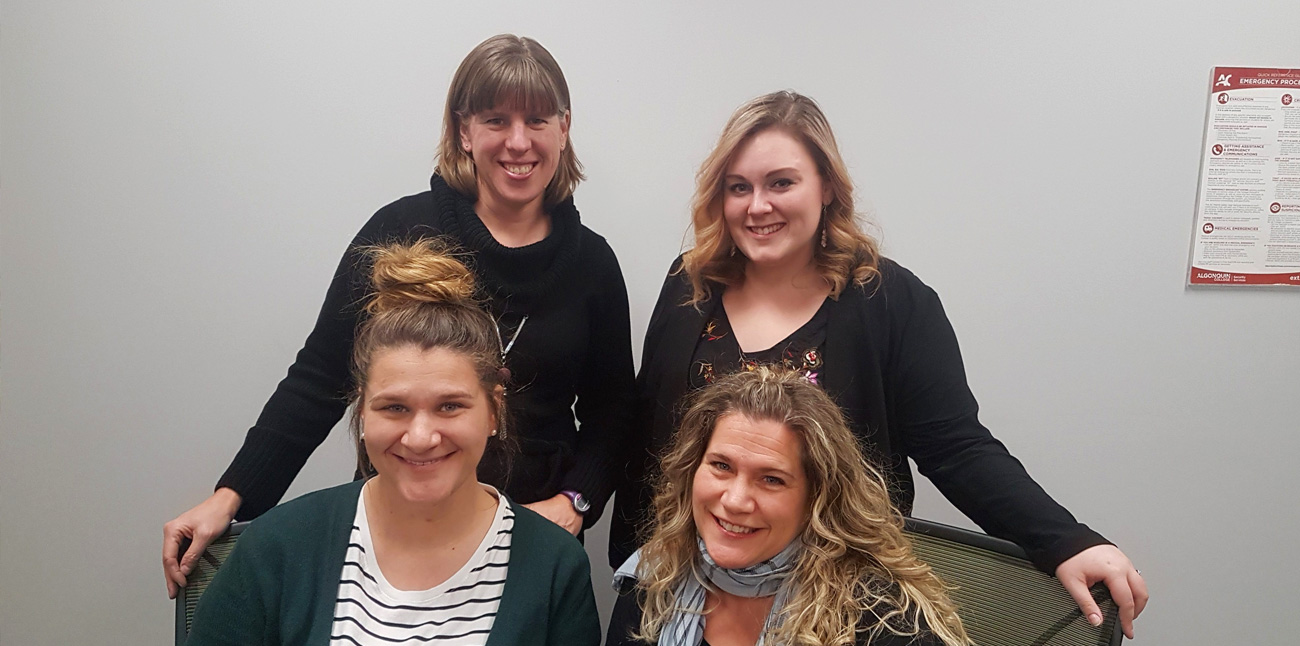 By Kenzie Love
Like many developmental services workers, Claire Maxwell faced a difficult choice when it came to breaking into the industry — working for a large, private company that would offer her little or no say in its operations, or working on her own, isolating her from others in the field and offering no external support. Neither option seemed very appealing, but there didn't appear to be any alternatives until she and three other developmental services workers in Ottawa learned about a third option: establishing a worker co-op.

"Neither is really what we were looking for, and so we were trying to get the best of both worlds, and the co-operative model seemed to fit that best," says Maxwell, "where we could provide backup to each other but it was a very democratic business process, we could discuss how we wanted to run the business, how to provide the best quality of care to our clients, and yet sort of band our resources together."

The idea of a developmental services worker co-op grew out of a study on housing issues for people with developmental disabilities, something that spurred Maxwell and three colleagues to found DSW Co-operative, assisted in the process by veteran co-op developer Peter Hough. Incorporated in March of 2018, the co-op has been operational since May of last year, with Maxwell and the three other worker-owners now joined by three part-time coworkers. Although the co-op has encountered the normal challenges associated with starting a new business, Maxwell is confident that incorporating as a worker co-op was the right way to go.

"It's been tremendously rewarding, rewarding in that the four founding members of this co-op were developmental services workers, but we weren't business owners and although we had aspirations of being business owners, it was really intimidating to face doing it alone," she says. "So the co-operative opportunity brought us together and took away the intimidation. Not that the work wasn't daunting setting up a business, but by being able to divide the task load, the risk, it became much more doable."

With the co-op already turning a profit, the risk has arguably paid off, though Maxwell acknowledges that achieving profitability has been a balancing act as the company seeks to expand while still providing quality care. Attracting more members to the co-op, she hopes, might allow DSW to pursue opportunities such as hiring a general manager, someone who could look after the co-op's day-to-day operations and free up the others to focus more on a growth strategy.

Membership in CWCF has been a major help as the co-op deals with growth and other issues, says Maxwell, having shown the worker-owners that they not only have each other to turn to, but a network of other co-ops as well. The co-op has also benefited from CWCF's Tenacity Works fund, using it as a buffer for unexpected costs a new business might face and to purchase a valuable software program.

"I attended the CWCF conference last year and it was a huge motivator," she says. "Just being able to have access to other co-operatives, worker co-operatives, share experiences, share lessons learned, share support, from simple financial management, how do you budget, and how do your create a financial plan to how do you attract members, and then access to mentorship, people with a lot of experience in this field is super."

Worker co-ops in the developmental service workers sector may still be rare. But Maxwell has encouraging words for others who might be interested in following in DSW's footsteps when asked what advice she'd offer.

"It's very easy to start looking at the overall tasks and get very intimidated and daunted by the whole process," she says, "but just to try and focus on one thing at a time, and that other co-operative members have strengths you can rely on and you can all get better as a team."

Congratulations to DSW on their success so far and here's wishing them well in their future endeavours.