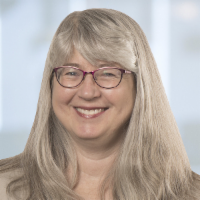 By Hazel Corcoran
In this report, I'll focus on CWCF's upcoming Conference and our technical assistance grant program. The report also includes a brief update about our video with Noam Chomsky, CWCF's upcoming website overhaul, our recent staff meeting, and GM Oshawa.
Plans are well underway for CWCF's annual Conference, with the theme of Building Resilient Communities, to be held in Tatamagouche, NS on October 24th – 26th. We are excited about the program. We will be welcoming Hannah Martin, a Mi'kmaw woman from the traditional, unceded territory of Taqamiju'jk (Tatamagouche, Nova Scotia) as our keynote speaker. She will speak on the challenges of climate change and of First Nations communities. Other sessions will cover topics including:
Member Peer Coaching, facilitated by Eric Tusz-King and Kaye Grant,
Building Your Co-op's Financial Viability, facilitated by Peter Hough,
The Social and Solidarity Economy, and Worker Co-ops, with Sonja Novkovic, of the Co-op Management Education program at Saint Mary's University and Chair of the ICA Research Committee, and
How Worker Co-ops can Help Address Climate Change Challenges, and Build Equality and Resilient Communities.
The Worker Co-op Management Intensive, on Human Issues in a Worker Co-op, will cover the benefits and value of membership, training people to deal with conflict, democratic decision-making, and compensation as philosophy. It will be facilitated by Jessica Provencher. The CoopZone Intensive will focus on co-ops in the Green Economy. The early bird registration deadline, September 20th, is fast approaching. To learn more and to register, see the next article.
There has been significant take-up of CWCF's enhanced technical assistance program. As you may know, CWCF is now able to provide grants to worker co-ops for consulting help of up to $3,500 per co-op. In our financial year ending August 31st 2019, grants have been placed or committed in 8 worker co-ops, to carry out projects as varied as support to set up a bookkeeping system, assistance with incorporation, review / advice on a co-op's financial situation and operations, a preliminary feasibility study, assessing options to take advantage of new policy measures to assist journalism in Canada, and the creation of a fund to make co-op membership more accessible. Information on CWCF's technical assistance program is available here.
The video of Noam Chomsky on workplace democracy which CWCF coordinated and filmed for showing initially at the Quebec Worker Co-op Summit in June is now at 4,500 views on Youtube. To view it, go to : https://www.youtube.com/watch?v=hhUU3VyNorc&t=290s.
CWCF is gearing up to complete a major overhaul of our website.  A request for proposals to develop the new website has gone out and is due back on Sept. 4th.  The RFP is available here. For the resources to carry out this project, we are grateful to The Co-operators which provided CWCF with a grant from its Co-operative Development Program. 
The CWCF staff held its annual in-person meeting in Kentville, NS on August 19th and 20th. This enabled staff to prepare for the financial year-end, meet with the auditor, do updates on the RRSP program and the Conference, discuss strategic plan implementation, and engage in team-building.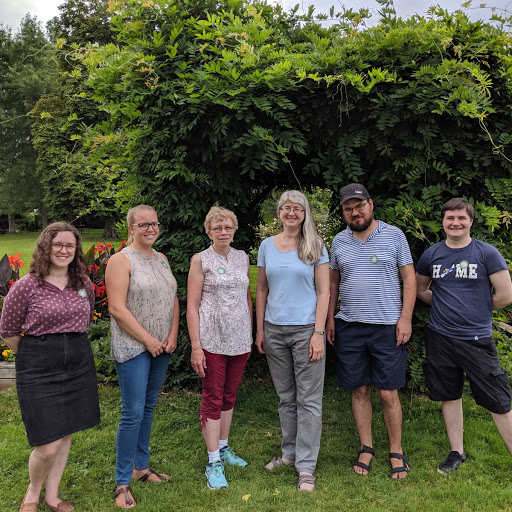 Finally, work is continuing on GM Oshawa – the possibility of there being a worker or community-controlled co-op producing electric vehicles in this plant; the Green New Deal for Oshawa. With support from CWCF and others, Russ Christianson is finalizing the preliminary feasibility study.