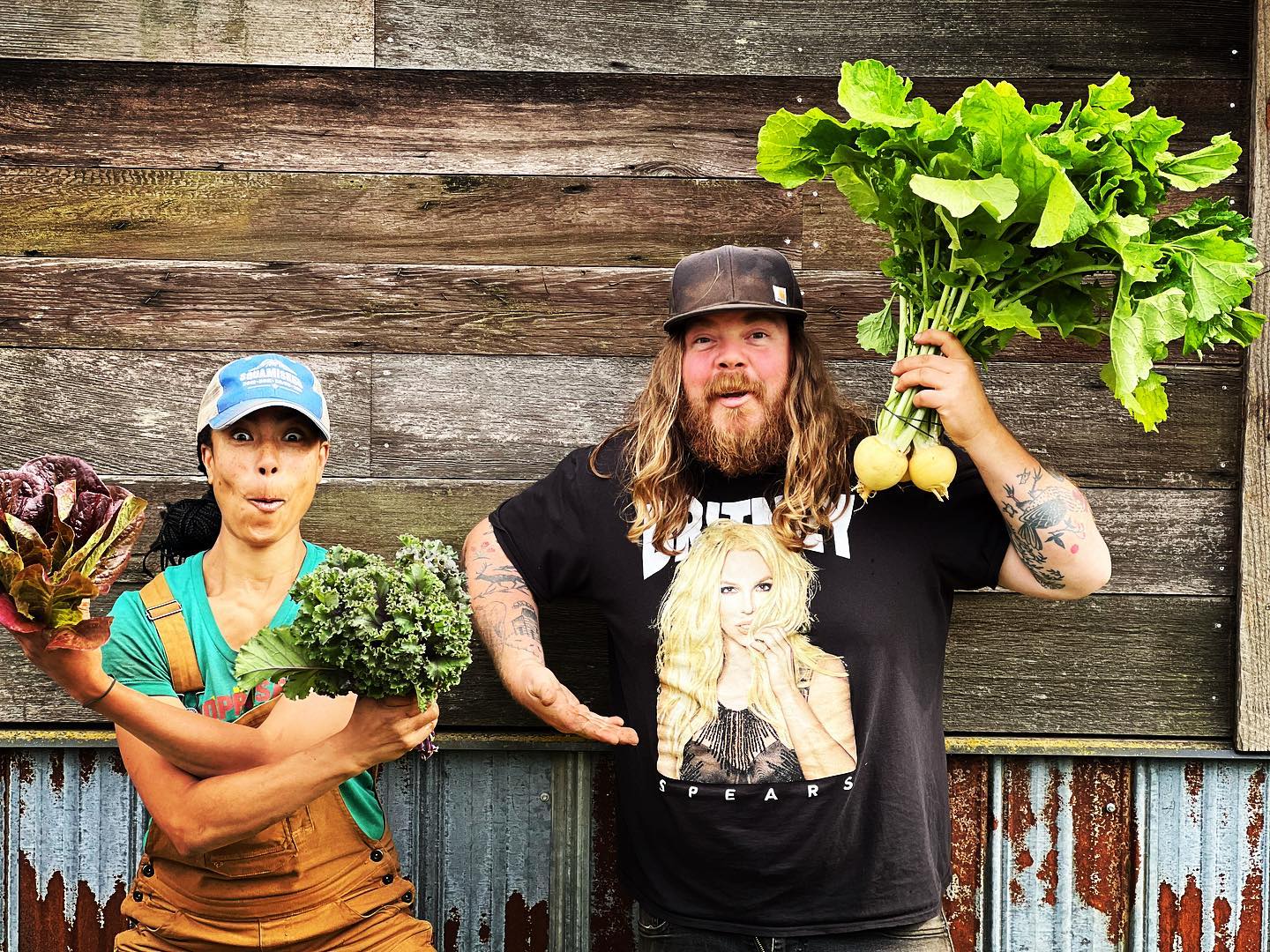 By Kenzie Love
One of the first certified organic farms in BC's Fraser Valley, Glorious Organics began with a group of farmers who seized an opportunity to supply the Northwest Territories pavilion at Expo 86 in Vancouver with a then-novel product: pre-cut salads. The concept was successful enough that the farmers decided they could make a business out of this venture, and the next year the Glorious Garnish and Seasonal Salads Company Limited ⁠— as it was initially called ⁠— was born.
"We pounded the streets and made connections with local chefs and sold them on the idea of letting us do the labor on the farm, so that all they had to do was put the salad on the plates," says Susan Davidson, who's been with the Glorious enterprise since 1986.
The Company didn't originate as a co-op, as the province's co-op legislation at the time didn't suit the kind of enterprise the founders wanted to build, says Davidson. But time passed, and in 2006 the farmers decided to dissolve the salad company and re-emerge as a worker co-operative, a legal structure they felt would better reflect their values. The result was Glorious Organics.
While the name and structure of the business may have changed, the Co-op's commitment to quality and sustainability has only grown in the years since, even as it deals with the departure of members, the impacts of climate change, and other challenges. Glorious Organics has won several awards as a Co-op, including Producer of the Year in Vancouver Magazine's 2019 Restaurant Awards, but Davidson says the highlight for her has been the people she's worked with.
"The most rewarding thing is figuring out how to work collaboratively in a way that is respectful. and engaging of people's differing abilities, strengths, weaknesses, and interests," she says.
Much like the crops the Co-op grows, Davidson has found that the relationships between the Co-op's members also require careful tending. Glorious Organics' structure has changed over the years to deal with this and better reflect the demands of the industry, since as Davidson notes produce won't remain fresh during the sometimes lengthy process of making every decision by consensus.
"I think it's just being careful that those roles and responsibilities and expenses are as clearly mapped out as possible, and that we give significant and caring time to the interpersonal relationships," she says. "That has to be part of the culture of the co-op."
Concern for the wider community will also remain a priority for Glorious Organics in the coming years. It blazed a trail with its organic status, and the members remain firmly committed to staying at the forefront when it comes to respecting the land, water, and people they coexist with.