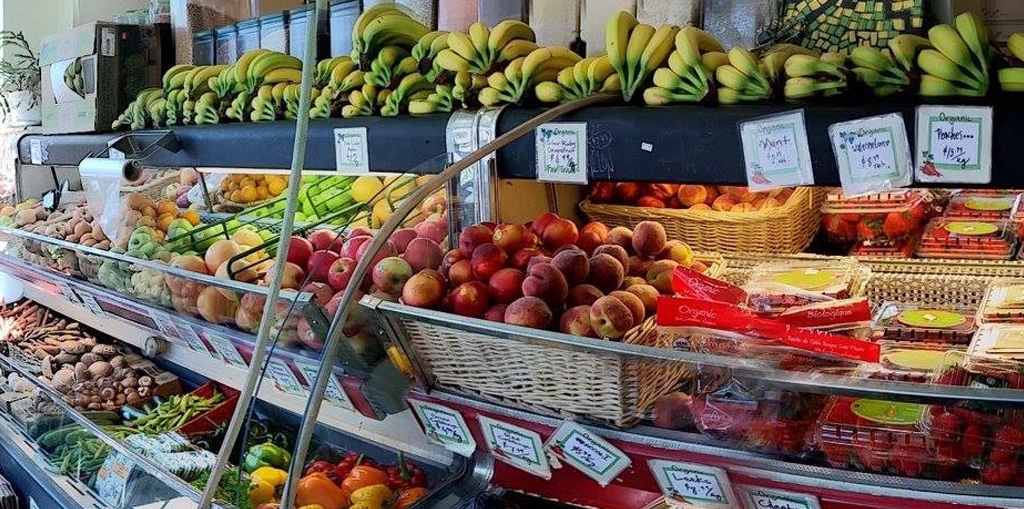 By Kenzie Love
Over more than 40 years, the Winnipeg store now called Organic Planet has had several different names but one common mission: the distribution of food that matters.

This long journey began when a consumer co-op known as Harvest Collective opened in 1978, which ultimately declared bankruptcy in 1999 and closed its doors. A former member of the co-op then decided to purchase its assets and reopen it as a conventional business named Organza Foods, but in 2002 the building was damaged by fire and management opted not to rebuild.

A former produce manager at Harvest Collective meanwhile, had opened a similar store named Organic Planet just down the street, and made plans to renovate and move into the old Organza Foods location, but went out of business before this could be completed. A group of former employees, however, wanted to continue running the store as a worker co-op, and opened under this model in 2003.
Today, Organic Planet provides Winnipeg with fresh & organic produce, groceries, vegan & gluten-free options, and non-toxic home and body products. It also feeds customers through its organic and vegan deli. The co-op strives to purchase from other co-ops or local businesses wherever possible, to ensure that their financial capital stays in the community and supports the local economy.

Christopher Nause has been a worker-owner at Organic Planet for the past 10 years. He came to the co-op from another grocery store, drawn to it in large part by the community and health aspects. The community connections that working at Organic Planet fosters remain the thing he finds most rewarding about working there.

"It starts with our community here, because we are supported by them," he says, "and within that ideal of co-operatives supporting co-operatives, businesses with similar integrity, support goes full circle in a sense."

Nause acknowledges that being a worker co-op also presents some challenges for Organic Planet. Although the co-op tries to avoid titles when it comes to its employees, he says this sometimes becomes difficult to avoid given the inevitable differences in experience levels amongst staff.

"As much as we want to have a level field of responsibility, it can't help but create some sort of hierarchy at times when it comes to someone having ten years of experience for example, versus someone with six months," he says.

But Nause notes that being a worker co-op provides a solution to issues Organic Planet faces as well. Remembering that Organic Planet is a part of something bigger than itself is a source of comfort in tough times. Belonging to CWCF is one aspect of this foundation, Nause believes, whether it's by attending a national conference, seeking help from CWCF staff, or merely having a sense of connectedness.

"Some days where it gets challenging, we question what are we doing, why are we even doing this? There's the cooperative foundation here that reassures us that what we're doing is serving a purpose," he says.