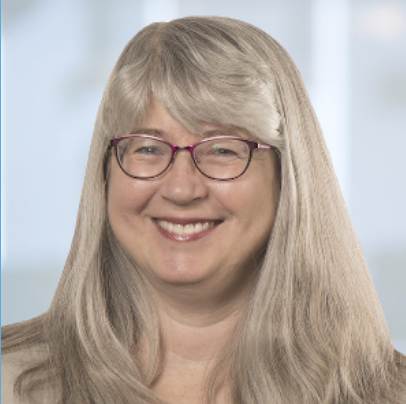 By Hazel Corcoran
Worker Co-op Academy / CWCF Lobbying / Worker Co-op 101 Webinar Series / Strategic Plan Update / Session with MP's Matthew Green, Peter Julian, and Alexandre Boulerice / and CWCF's 2021 Conference
As we begin a new year, I hope everyone had a safe and restful holiday season. 2021 was another challenging time, and as we approach the second anniversary of the pandemic's onset there remains cause for concern. But we at CWCF find cause for optimism in the resourcefulness and resilience our members continue to show, and in the growing number of groups seeking to start worker co-ops, including those who have taken part in the very well-received first session of the Worker Co-op Academy which is wrapping up this month.  The next offering of the Academy will be in approximately March this year.  
CWCF's lobbying work continues, focusing on obtaining resources to support conversions to worker co-ops and worker co-op development, as well as various taxation issues affecting worker co-ops.  You can read about our lobby proposals as well as our federal pre-budget brief at this link.  Given the impact of the unrelenting Covid crisis on Canadian businesses, we believe that the time is critical for a partnership between the Government of Canada and the worker-owned co-operative movement in this country.  Many threatened businesses could be saved by conversion to co-ops, and we believe that the Government is beginning to recognize this.  We are working in collaboration with a group focused on Employee-Ownership Trusts and believe that by sharing in their momentum, we should be able to obtain incentives for employee ownership including co-operatives.  We are very pleased to continue to work with our volunteer Government Relations (G.R.) Advisor Alain Roy, our  G.R. Committee Chair Evan Proven, and our G.R. consultants at Fleishman HillardHighRoad.  If you wish to engage in or support CWCF's lobbying efforts on behalf of the worker co-op movement in Canada, please don't hesitate to get in touch with me.  
CWCF will once again be offering our Worker Co-op 101 webinar series in the coming months (please see the Upcoming Events article in this newsletter for dates or Upcoming Events on the website). The webinars, including Introduction to Worker Co-ops, Worker Co-op Finances, and Worker Co-op Governance, are designed primarily for people who are new to a worker co-op, or about to join one, but all of our members are welcome to attend. A solid understanding of an enterprise's financial and decision-making processes is vital for its success, and this is just as true of worker co-ops as it is for any conventional business. 
Continuing to offer these webinars on a regular basis is a part of fulfilling our strategic plan, which is entering its final year. The fact we've been unable to meet in person during these times has forced us to put some of our objectives, such as increased member visits, on hold, and we sincerely regret we were unable to engage in these meetings. We look forward to the day when it is once again safe to do so.
In addition to the upcoming 101 webinars, CWCF will be offering more online events in the coming months, including a session with Hamilton MP Matthew Green  and also Peter Julian and Alexandre Boulerice.  MP Green has represented Hamilton Centre since 2019, and has consistently advocated for initiatives and policies that promote environmental protection, racial and social equity, and economic justice. As MP Green was unable to give his scheduled presentation at our Conference, we look forward to hosting him and the others MP's soon.
The fact we have had to move online helped increase the accessibility of our fall 2021 Conference, an event which both had the highest registration ever and drew excellent reviews from participants. Whatever form our 2022 Conference takes, last year's Conference provided us with valuable insights and learnings that we will carry forward. We look forward to connecting with you throughout the year, whether in-person or in innovative, engaging ways online.  We must continue to stay resilient, as a hurting world facing multiple crises – of public health, increasing inequality and financial stress for the many, climate change, racial justice, and gender justice – needs our movement now more than ever.