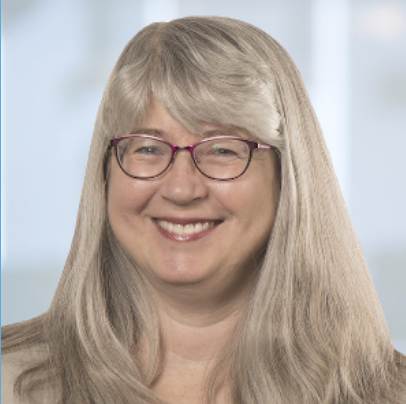 By Hazel Corcoran
2023 Conference / JEDDI Social Acquisition Project / CWCF Board Officers 2023 / Young Adult Arts and Culture Grant/ Worker Co-op Academy
As we begin a new year, I hope everyone had a safe and restful holiday season. Our Collective Power Conference in Vancouver last November was definitely one of the year's highlights for many of us in the worker co-op sector, and we've already begun planning for our 2023 Conference in Quebec City, November 14-16 at the beautiful, historic Monastère des Augustines. We'll be hosting this event in co-operation with allied organizations including le Réseau COOP, as we continue to strengthen our ties to le Réseau COOP and others. If you are interested in participating in the planning of the Conference please let Kaye Grant know. Look for more details in the coming months.
Our JEDDI Social Acquisition Project held a successful session the evening prior to our Conference on Business Conversions for Equity-Denied Groups, and we will also be offering a webinar on this topic February 9th at 1 pm Eastern Time. With the pandemic highlighting looming social, environmental, and cultural issues across Canada that must be addressed, converting businesses to social purpose organizations offers a solution to many of the challenges, which have a disproportionate impact on Equity-Denied Groups.  We are reaching out to engage more of these groups to help  equip people with the tools and referrals to be involved in socially impactful business conversions. This work begins with projects such as this, which will help build a collaborative ecosystem of commitment to the cause.  Watch for detailed information to be posted to CWCF's website very soon.
CWCF's board recently held its reorganization meeting, and is pleased to announce that Reba Plummer and Kelly Storie will be continuing as President and Treasurer, respectively, with Jessica Provencher serving as Vice President. I look forward to working with the dedicated team who make up our board over the coming year.
CWCF is once again offering our Young Adult Arts and Culture grant, which will award up to $1,000 to an art- or culture-related project promoting co-ops (preferably worker co-ops) thanks to the generosity of the late CWCF President Mark Goldblatt. Past winners have included a documentary short, a comic strip, artistic depictions of the co-op principles, and a translation of the Basque co-op anthem "Bi Hanka." The application deadline is April 30th.  We're excited to see what this year's applicants will present!
In another project featuring up-and-coming co-operators, the second iteration of our Worker Co-op Academy continues. We are planning for the current cohort to complete the program by June of 2023. We look forward to welcoming these groups into the next stage of their development as worker co-ops.  The next cohort will begin in May.  If you are interested, we encourage you to apply.  The first step is to attend a session of "What is a Worker Co-op?" The next session will be held on February 1st at noon Eastern Time.