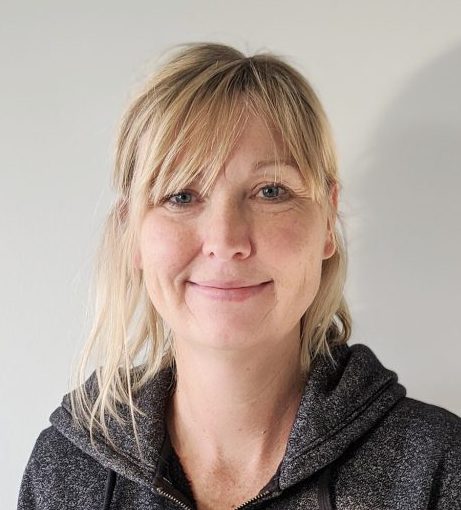 Kelly Storie of La Siembra was acclaimed as a director-at-large for CWCF at its AGM in November, 2021. She believes now is an opportune time to serve in this position, as Canada's worker co-op movement is well-positioned to seize hold of the growing interest in democratizing the workplace.
"I feel like a lot of work has been done by the leadership of CWCF, and the board of CWCF, to really bring the worker co-op movement to the forefront of that," she says. "And with my many years of experience in governance and co-operative governance in particular, I just felt like this could be a good time for me to invest and contribute back to the movement that has been so supportive of La Siembra over its 22 years as a worker co-op."
Kelly first began working for La Siembra in 2010. She has appreciated the supportive role membership in CWCF has played for the Co-op during its history, both in terms of technical support and in the friendships and knowledge the Co-op has gained from belonging to the wider community. Her prior experience with co-op governance includes terms as a board member for Your Credit Union of Ottawa where she chaired the Audit Committee, and the Ontario Co-op Association, and she currently serves on the board of Equal Exchange.
Kelly wishes that everyone knew that worker co-ops are like any other business structurally and must operate accordingly to be successful, but that they can also do so in a way that is democratically organized, equitable, and has social value.
Congratulations Kelly, and best wishes for a successful tenure on CWCF's board!