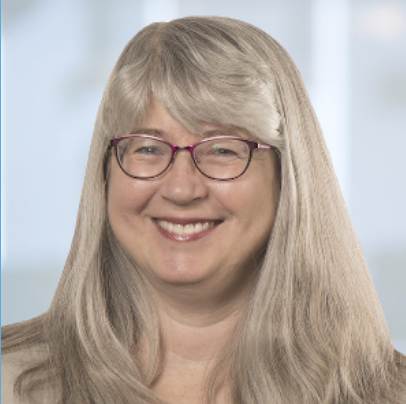 By Hazel Corcoran
As we enter the second year of the COVID-19 pandemic, I hope that CWCF members and our other readers are doing okay or at least finding ways to cope with the challenges.  With public health, economic, and other concerns, there is a lot to deal with.   Having to be isolated from each other adds to the challenge.  Being part of a worker co-op can help, as it enables making decisions collectively and can lessen the impact of some of the stressors.  Whether you are part of a worker co-op or not, I encourage everyone to engage in self-care, and to remember that at some point hopefully soon, the pandemic will be behind us.   Knowing that some members are doing well yet others are struggling, I encourage our members to reach out to us if you need support, by writing to me at hazel@canadianworker.coop. 
CWCF is excited to be nearing the launch of our online Parcours training program, which we anticipate will happen in about late March. Our thanks go out to Le Réseau COOP, who has provided invaluable support with this project, which is adapted from their own program. Although there will be significant differences between the two programs in terms of their content and structure, our collaboration on this is an exciting first for our two organizations, having never worked this closely together before. Although this program has been in the planning stages for the past couple of years, we believe now is the perfect time to hold it, as the pandemic has exposed the weaknesses in the mainstream economic system to which the worker co-op model offers an important alternative.
In preparation for the launch of the Parcours program, CWCF has been hosting monthly sessions on "What Is a Worker Co-op?" We have been encouraged by the growing turnout at these free introductory sessions, and by the interest and enthusiasm the participants have displayed. We believe they provide a valuable opportunity to increase awareness about worker co-ops, and encourage our members to spread the word about them to anyone who might be interested in learning more about this topic. The next session takes place March 11 at noon Eastern Time.
In addition to raising awareness about worker co-ops with the wider community, CWCF has been busy checking in with our current worker co-op members, with our Communications and Member Services Manager Kaye Grant and myself making calls to see how everyone is doing and what sort of support CWCF might provide. While we regret that the pandemic has prevented the in-person visits contemplated in our strategic plan, we've nonetheless appreciated the chance these calls have offered to learn about both the challenges our members are facing and the resilience they're showing amidst these difficult times. We look forward to completing these calls with all our members in the coming weeks.
Finally, CWCF is pleased to welcome a new member to our board of directors, Sandra Allen of Vancouver's Shift Delivery Co-op, replacing Jessica Valentine who has stepped aside from Woodshop Workers Co-op. Sandra was already assisting Jessica with her duties as the board's BC/Yukon director, and is thus well-equipped to take on this role — you can read more about Sandra here.