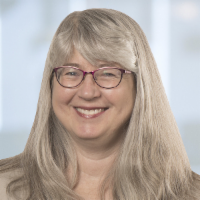 By Hazel Corcoran
CWCF held its first-ever virtual AGM on November 13th, joined by over 60 participants including many of our members as well as those who came to hear our special guest speaker, Dr. Jessica Gordon-Nembhard. She gave a brief but revealing presentation on how systemic racism persists in the worker co-op sector and offered some practical steps we can take to address it. It's clear we have a lot of work to do, but Dr. Gordon-Nembhard also offered hope by providing examples that suggest a better world is possible if we are willing to take the necessary actions.
We were pleased to be joined by several guests at our AGM, including representatives who brought greetings from The Co-operators and the US Federation of Worker Co-ops. As their remarks and reports by our board President, Reba Plummer, and myself made clear, 2020 has not been an easy year. However, the resilience of worker co-ops, both here and in the US, has also been evident. I reported on the emergency supports CWCF introduced to help our members during these challenging times, including solidarity dues, the creation of the Survival Planning Fund, and the emergency relief loans. Our lobbying work has also been a key focus in recent months, as we continue to promote our proposal for Building Community Resilience. You can read all about CWCF's 2019-2020 year in our Annual Report.
Although the past year has been unlike any other in many ways, the AGM was still a time to conduct our usual business, including approval of the financial statements, presentation of the budget, and the acclamation of a new at-large director, Jared Blustein of Calgary restaurant The Allium. Jared's enthusiasm for our movement is clear, and we congratulate him on his new role. Special thanks also went out to our two departing directors, Eric Tusz-King and Yvonne Chiu, who received tributes for their outstanding service. We still have one at-large vacancy remaining on the board, and are also looking for volunteers for our nominating committee, conference planning committee, and other committees.
Although we appreciated the opportunity we had to gather virtually, we missed the opportunity our annual conference normally offers to connect in person. We have made tentative plans to hold our 2021 conference in Vancouver on November 18-20; we will confirm in the spring whether this will take place in Vancouver or virtually.