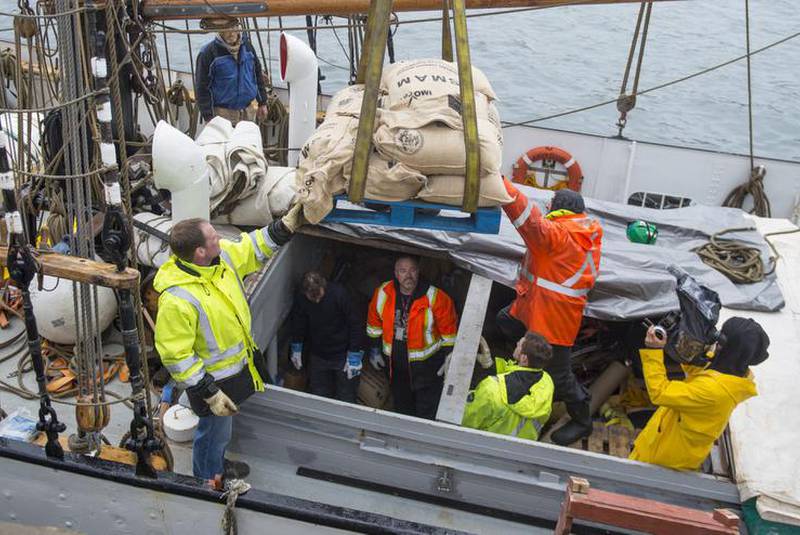 The Fairware Changemaker series, which highlights entrepreneurs and thought leaders, recently featured Chris Nichols, Operations Coordinator and Co-Founder of Wood Shop Workers Co-operative in Vancouver. The episode shows how Wood Shop creates custom furniture, millwork & metalwork using reclaimed and upcycled materials, while running a co-operative that provides meaningful employment in the Vancouver community.

Nova Scotia co-op Just Us Coffee was also in the news recently for an initiative it took to reduce its carbon footprint in the shipping of its coffee beans (pictured above). The beans travelled to Halifax from Mexico via a German schooner, instead of the normal process of transport by shipping container.
And the latest in our member profile series, this one focusing on La Siembra, is available here. La Siembra is celebrating 20 years of providing fair trade sugar, cocoa, chocolate bars, and other products under the Camino brand.