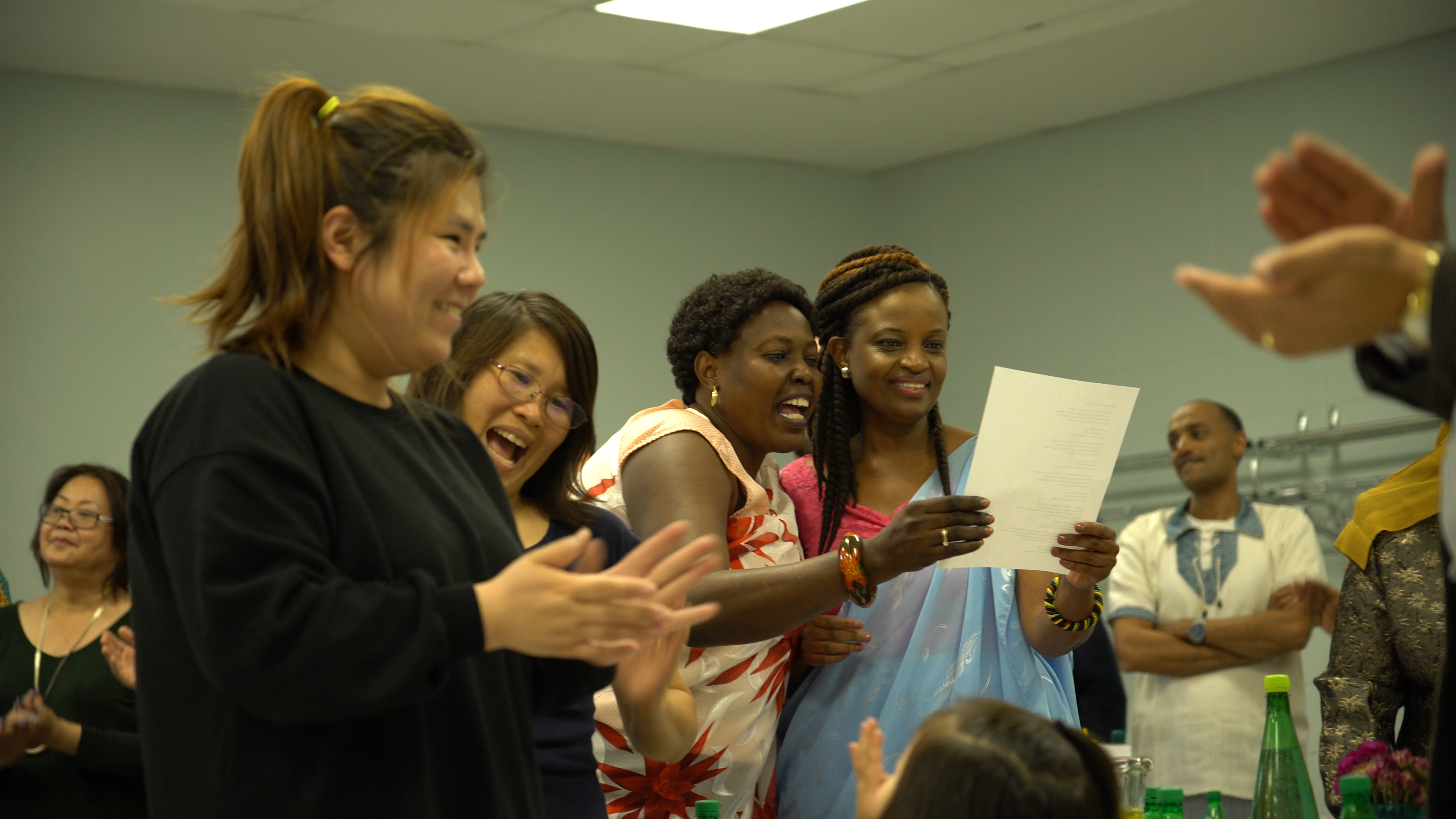 By Kenzie Love
CWCF introduced our member profile series in 2019 with the goal of highlighting our members' successes and challenges. The members profiled so far have shown the full spectrum of diversity on display in Canada's worker co-op sector, and this wide variety of co-ops is something worth celebrating. But despite their differences, worker co-ops also have much they can learn from each other. As Joel Gibbs of Vancouver's Shift Delivery Co-op observes: "With a lot of situations that co-ops go through, there's almost always at least one other co-op that's gone through something similar if not the exact same situation."
The wisdom CWCF's members have gleaned from their experience is hard to fit into a single article. But here's a sampling of the advice some would offer.
Remember the importance of relationships
Positive relationships are an important component of any successful business, but perhaps especially so for a worker co-op. Given that most Canadian worker co-ops are small, relationships are likely to be more intimate than in a larger organization, and also to lack the hierarchy found in traditional businesses, with members equally responsible for the co-op's success. For many current or prospective worker co-op members, these qualities are a key source of the worker co-op model's appeal. But they also come with a responsibility to put in the work that keeps relationships strong.
"It is important to have a great personal and working relationship with the members you work with every day," says Jack Lamon of Toronto's Come As You Are. "In some ways, forming a co-operative is a bit like marriage – it is an economic union, but it is also an emotional relationship. It is imperative that your values and expectations are aligned because your livelihood and everyday enjoyment of work is so dependent on each other."
As in any successful marriage, in keeping with Lamon's analogy, open communication is key, particularly around any big decisions the co-op has to make. Emily McQuarrie of Sustainability Solutions Group, says that the willingness SSG's members showed to talk openly about whether to grow or not, and to engage in these conversations early on in the process, helped SSG grow successfully.
Recognize the co-op model isn't for everyone
The worker co-op model has plenty of positive aspects, but it also comes with its own set of challenges, and any successful worker co-op has to be willing to accept both the strengths and the shortcomings. To ensure that fledgling worker co-ops have the right team in place, Janice Ashworth of Nepean's BeetBox Farm advises that prospective members not rush into things.
"I think it's important to both test out and build your relationships, have a solid grounding in your relationship before jumping into business together, have a trial period, do some bonding, do some relationship building, do some trust building," she says.
That said, a worker co-op's members may embrace the model initially, only for some of them to have second thoughts when they encounter the inevitable bumps in the road. But this isn't always a bad thing. As Calgary's The Allium Restaurant found when the pandemic struck last year, the resulting challenges prompted some members to deepen their commitment to the co-op even as others realized it wasn't a good fit for them.
Amidst difficult times such as those brought on by the pandemic, it can be natural for even the most committed worker co-operators to have some doubts. The recent conversion of MEC, for instance, prompted some soul-searching among Canada's co-op community about what had gone wrong. A persuasive argument was made, however, that MEC's collapse was due to the fact it had strayed from the co-op values, rather than because of flaws in the co-op model itself.
The temptation to revert to more traditional ways of doing business in a society and economy where traditional businesses still dominate may be inevitable. But it's a temptation Yvonne Chiu Edmonton's Multicultural Health Brokers Co-operative believes people would do well to resist, chiefly by remembering what inspired them to get into worker co-ops in the first place.
"Because most of us grew up and worked in systems that were non-egalitarian, it's really difficult," she says, "there's so much temptation to drift away from being a co-operative or a workers' co-op. So really try to bring alive everyday those key principles and be conscious of the temptations to deviate from social justice, from the democratic structure and commitment to accountability to the community."